1. Soundtrack #1
Release Date: Mar, 2022

Romance music drama 'Soundtrack #1' is a romantic musical drama, two men and women who have been best friends for 20 years, staying in the same house for two weeks, and getting to know each other's feelings.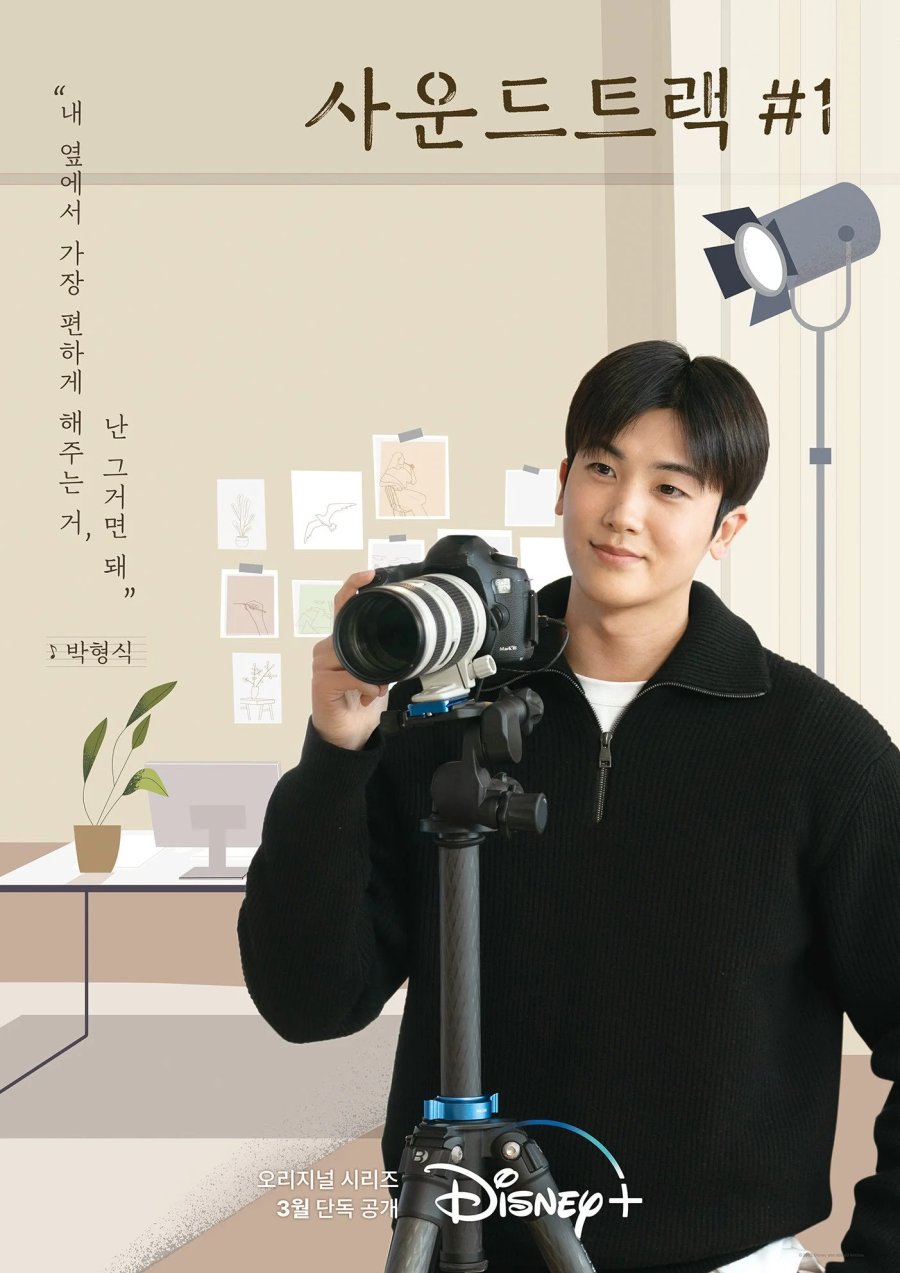 Park Hyung-sik takes on the role of Han Seon-woo, the male lead in the play. Han Seon-woo, a rookie photographer, is a gentle and warm man.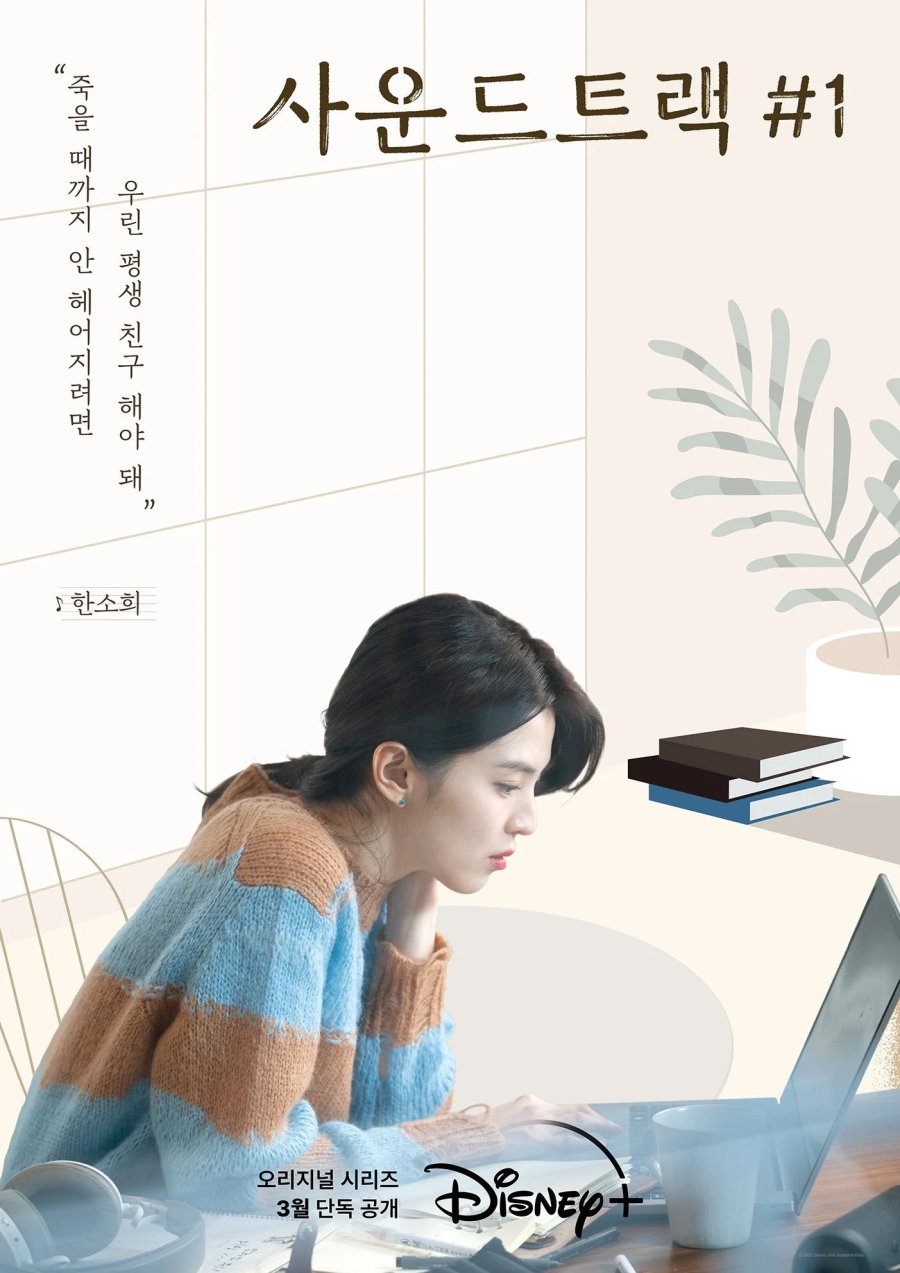 Han So-hee takes on the role of the female lead, Lee Eun-soo. Lee Eun-soo, a lyricist for a living, shows her new face as a cheerful, straightforward, and candid woman.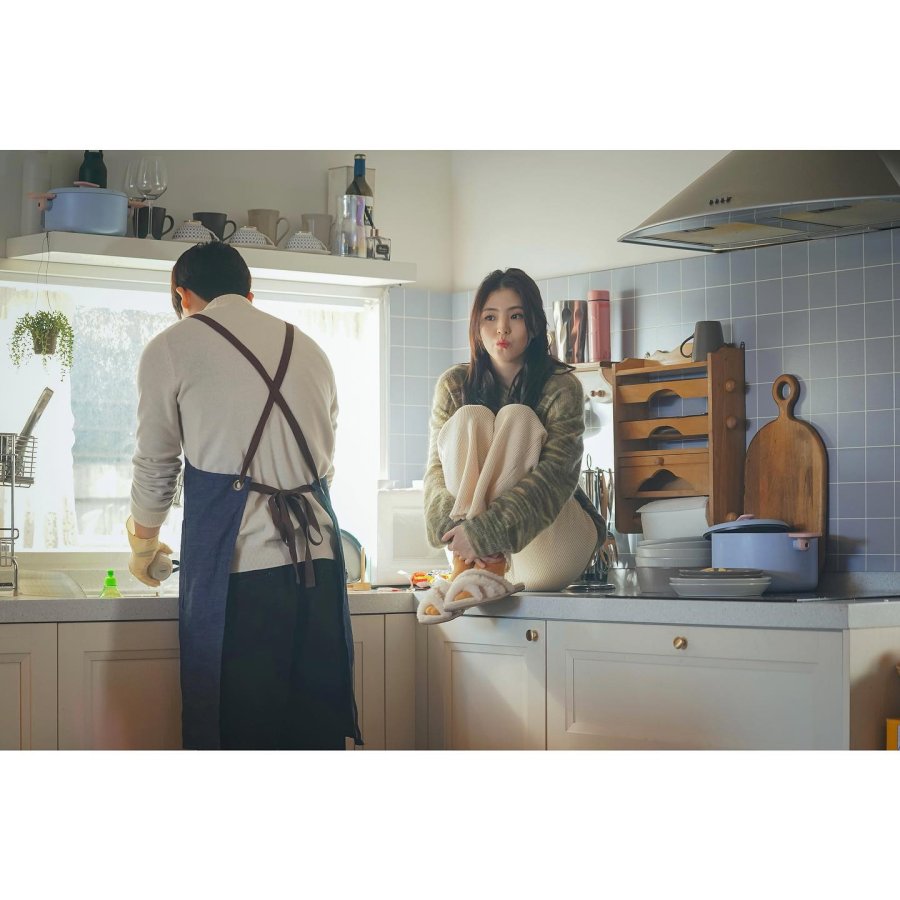 Han Sun Woo is a handsome rookie photographer with a warm personality, while Seo Eun Soo is a lively, straightforward, and honest person who openly expresses her feelings. Three years ago, she seized a chance opportunity to become a lyricist. Nowadays details of their relatable romance are subtly interwoven into her musical compositions.
2. Monstrous
Release Date: Mar, 2022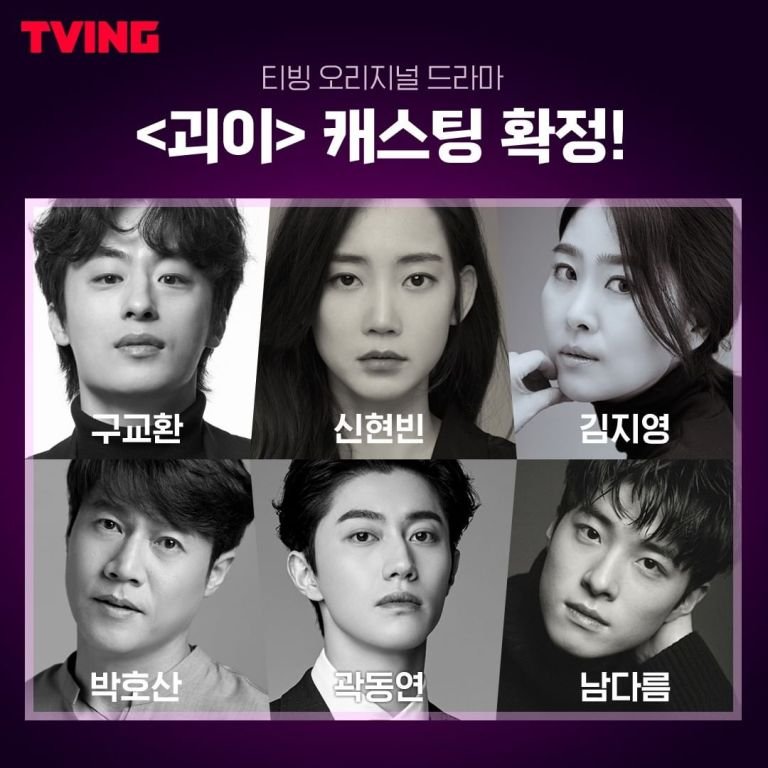 'Monstrous' is a drama about people who are deceived by the curse of 'it', which should not have appeared in the world, and an archaeologist who pursues an unprecedented bizarre case. A village swept away by disaster with the discovery of a mysterious noble Buddha, and the chaos of people facing strange horrors and the process of tracing it.

Jung Ki Hoon searches for strange supernatural phenomena as an archaeologist, but an unexpected case causes his life to change. He now publishes the occult magazine Monthly Strange Story and runs the YouTube channel Monthly Strange Story. Because of his ex-wife, Lee Soo Jin, he goes to Jinyang County to research "Gwibul" (a Buddhist statue possessed by an evil spirit). There, he faces an incredibly bizarre & fearful phenomenon.

Lee Soo Jin used to decipher letters and symbols as an archaeologist. She was excellent at her work. But, her only child dies, and she then goes to Jinyang County. There, Lee Soo Jin experiences mysterious phenomena, which leads her to search for answers.

Kim Ji-young transforms into Han Seok-hee, the police chief. Han Seok-hee, who combines her unique charisma with her leadership, has a harder time dealing with her son Han Do-kyung (Nam Da-reum) than the thugs who come to her police office. She is a person who struggles to save her son from the horrific events that have taken place in the village.

Park Ho-San takes on the role of Kwon Jong-Soo, the governor of Jinyang-gun, where disaster struck. While planning a new tourism project for the prosperity and development of the village, he is thrown into chaos due to an unexpected incident.

Kwak Dong-yeon takes on the role of Kwak Yong-joo, a troublemaker in Jinyang-gun. With his rebellious eyes and a sullen attitude, he is a somewhat crooked character at first glance. For Kwak Yong-ju, the terrible disaster that struck the village is only of interest.

Nam Da-reum takes on the role of Han Do-kyung, the only human being who does not lose her goodwill among the people of Jinyang-gun who are in chaos. He is deeply entangled with Kwak Yong-joo, who dislikes him. He wants to live a normal life without being entangled in noise, but a disaster that comes one day awakens Han Do-Kyung's resistance.
3. Death to Snow White
Release Date: Mar, 2022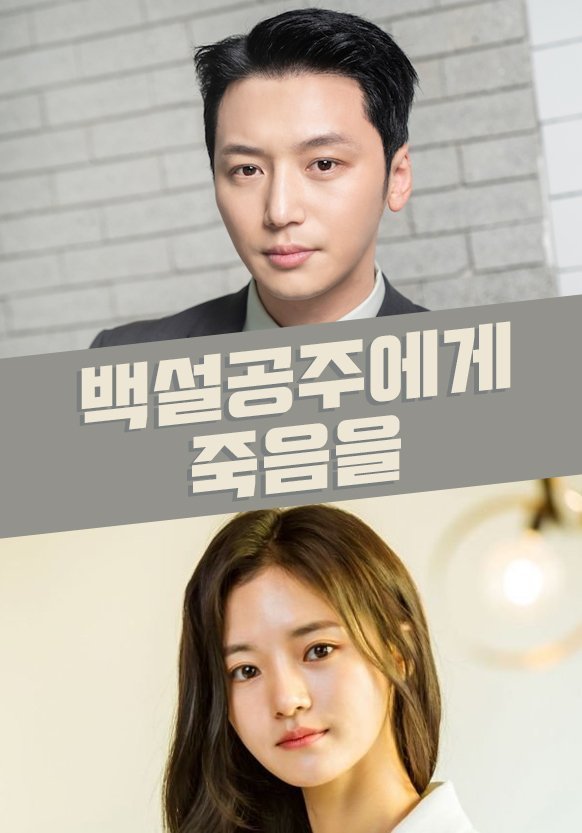 The story revolves around two detectives who dig into mysterious incidents that happen in a village. The drama will reinterpret those events and the characters in the book to match Korean sentiments, and it will show the ugly side of human nature.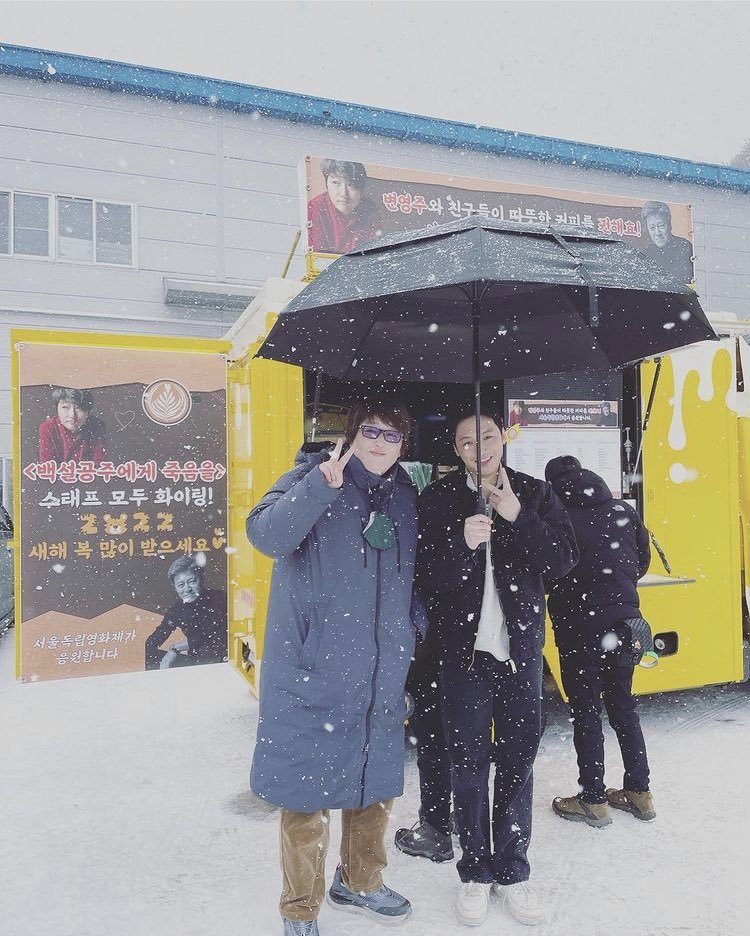 Go Jung Woo (Byun Yo Han) when was younger, he was smart enough to be on the early admission list to medical school. He went on a trip after taking his SAT (scholastic ability test) but became a murderer ever since that day. He returns to his hometown after being released from prison and comes across what happened 11 years ago.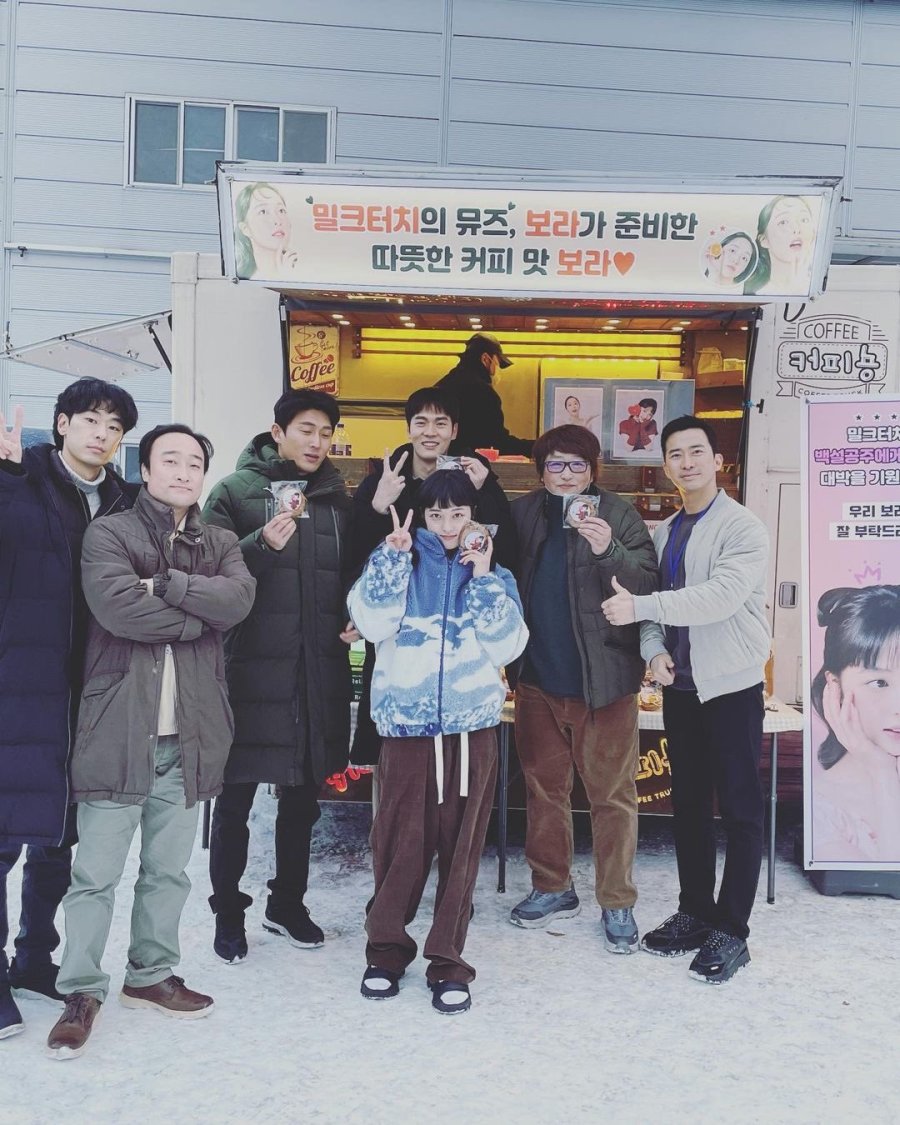 The scandal surrounding the death of a beautiful woman, the black conspiracy and criminal organization that shakes the political and financial world, and the love that twists a person's life.

Ko Bo-gyeol was offered the role of the female lead, Choi Na-gyeom. Choi Na-gyeom is his childhood friend and longtime crush, Jung-woo, who tries to help her live a new life after being released from prison.
4. Doctor Lawyer
Release Date: Mar 4, 2022

In the drama 'Doctor Lawyer', a genius surgeon who became a lawyer specialized in medical litigation after losing everything through a rigged operation, and a prosecutor in charge of medical crimes who lost their one and only family and lover in the operation meet to gain wealth and power. It is a heartwarming and exhilarating medical suspense court drama that punishes people who believe they can rank life as well as comforts the victims of unfairness.

So Ji-sub will join the drama as Han Yi-han, the main character who was once a genius surgeon but now a lawyer specializing in medical litigation. Han Yi-Han is a double-board genius surgeon who graduated from the top medical school in Korea and has two specialties: general surgery and thoracic surgery. He was an ace doctor who was nicknamed 'monster swordsman' because of his outstanding skills as well as innate fun and human charm. After that, after transforming into a lawyer specializing in medical litigation, Han Yi-han finds the truth about the mysterious case surrounding him 4 years ago and confronts the heartless world.

Im Soo-hyang takes on the role of Geum Seok-yeong, a prosecutor in the medical crime division of the Seoul Central District Prosecutors' Office. Geum Seok-Young is a prosecutor with a firm belief that the rehabilitation of criminals comes from punishment, not forgiveness and leniency. She's also a person with humanity that gives her innocence more aggressively than a lawyer for innocent defendants.
https://www.youtube.com/watch?v=Z_B9IFtyA-E
5. Showtime Begins!
Release Date: Mar 4, 2022

'Showtime Begins!' is a ghostly collaboration comedy-drama about Cha Cha-Woong (Park Hae-jin), a charismatic magician, and Go Seul-hae (Jin Ki-joo), a hot-blooded policewoman with supernatural powers. Magic Factory in the play is a magic company run by Cha Cha-woong, a popular magician, and Seok-Yong Jeong, Gyu-Pil Ko, and Seo-Yeon Park are the employees of the Magic Factory and play an active part as the 'three ghosts'.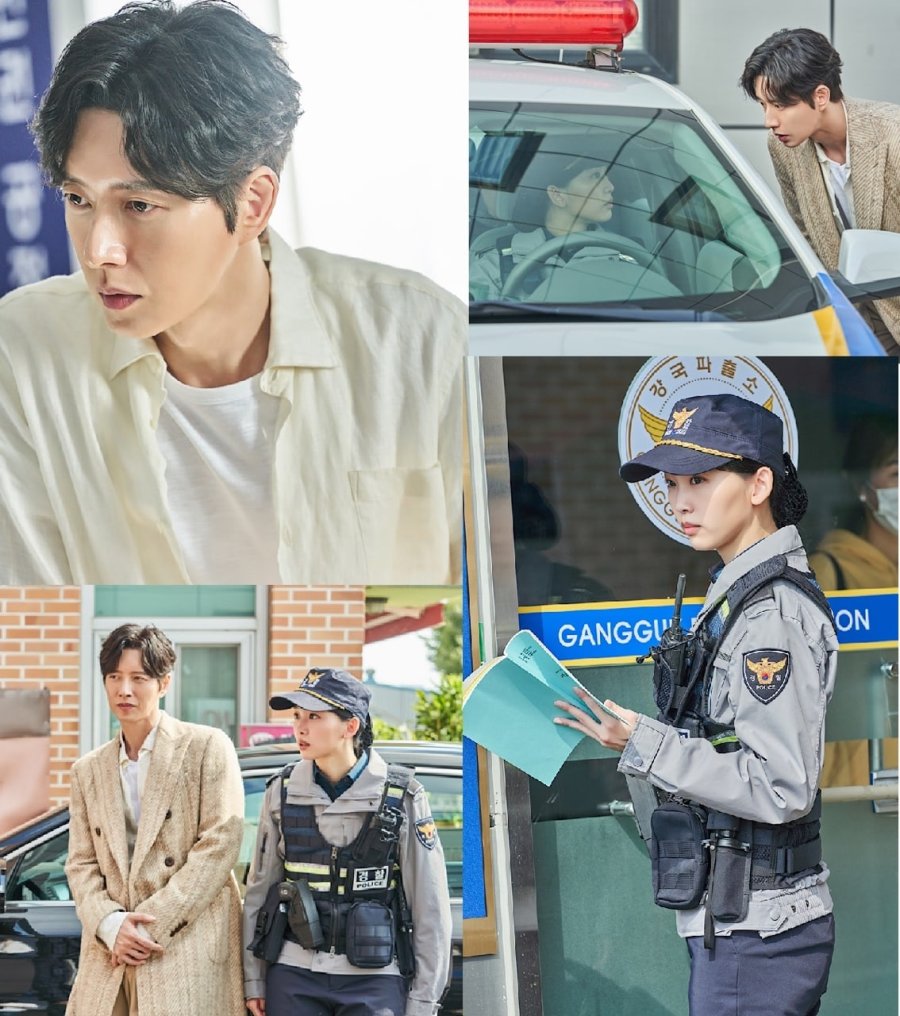 Veteran actor Jeong Seok-yong plays Nam Sang-gun, who died in a car accident while working as a delivery driver, Go Gyu-pil, a gangster-turned-bachelor ghost, Ma Dong-cheol, and Hong Il-jeom Park Seo-yeon, a ghost Kang Ah-reum, a graduate of an engineering college, is expected to show off fantastic breathing with Park Hae-jin, respectively.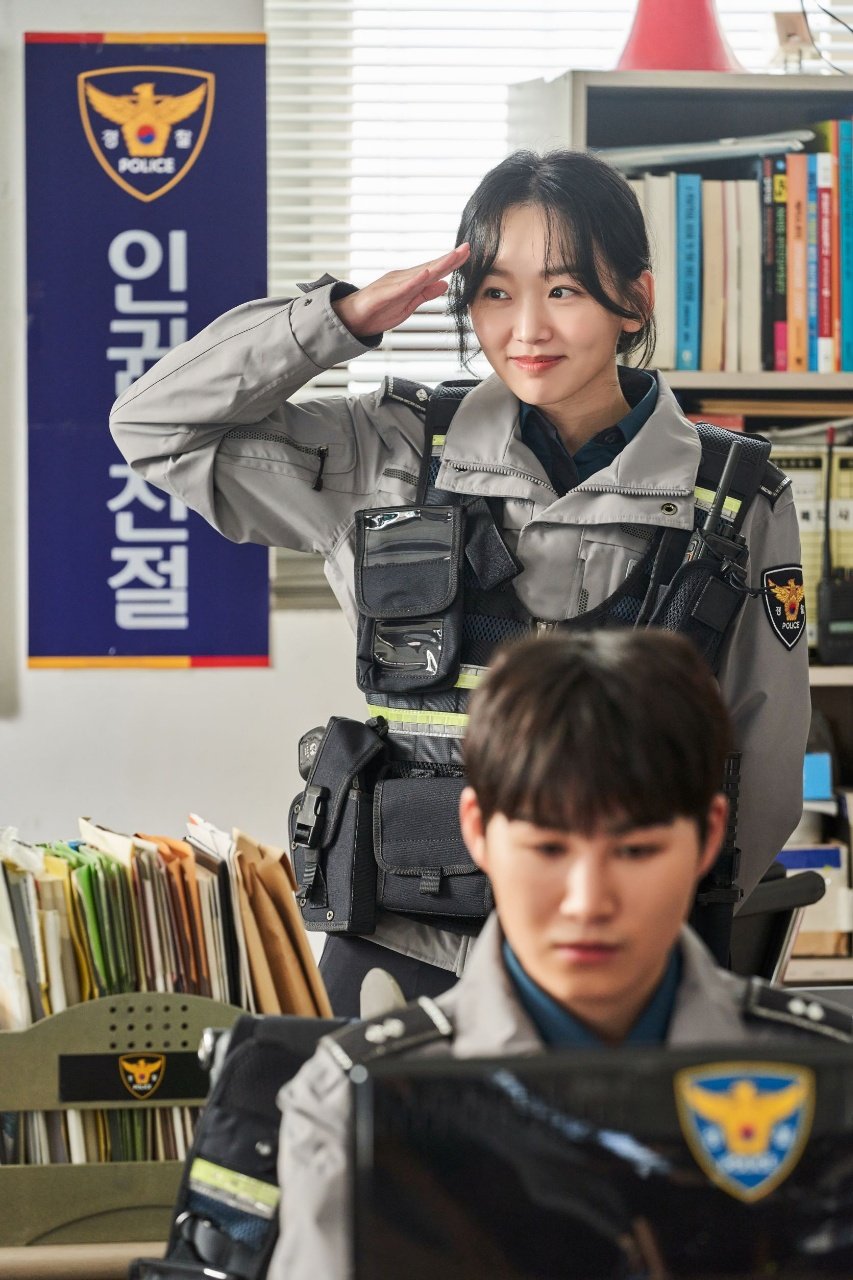 Cha Cha Woong is one of the most popular magicians, with his magical-like skills in performing tricks. He performs live on stage and on television. He has a handsome appearance but often makes biting remarks. He also has a secret ability, which is that he can see ghosts and communicate with them. Cha Cha Woong is not afraid of the ghosts and he even tells them what to do. With his unusual skill set, he becomes involved with a female police officer, who is enthusiastic about her work. They try to solve cases together with the help of the ghosts. Meanwhile, Cha Cha Woong and the police officer's relationship also develops romantically.
https://www.youtube.com/watch?v=uI4RJroEmVI
6. Crazy Love
Release Date: Mar 7, 2022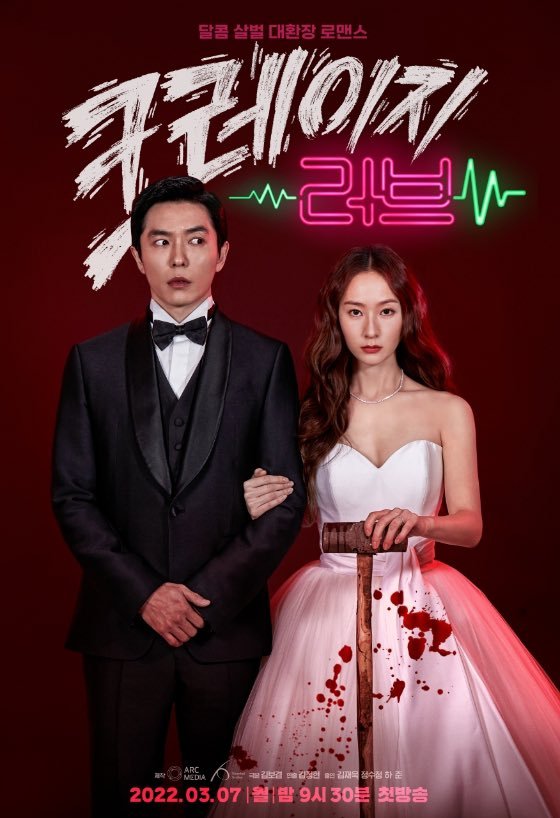 'Crazy Love' is a work that depicts the sweet and bloody romance between a representative of a private education company that started from the bottom and became a legend in the industry, and a female secretary who has no presence but is sincere.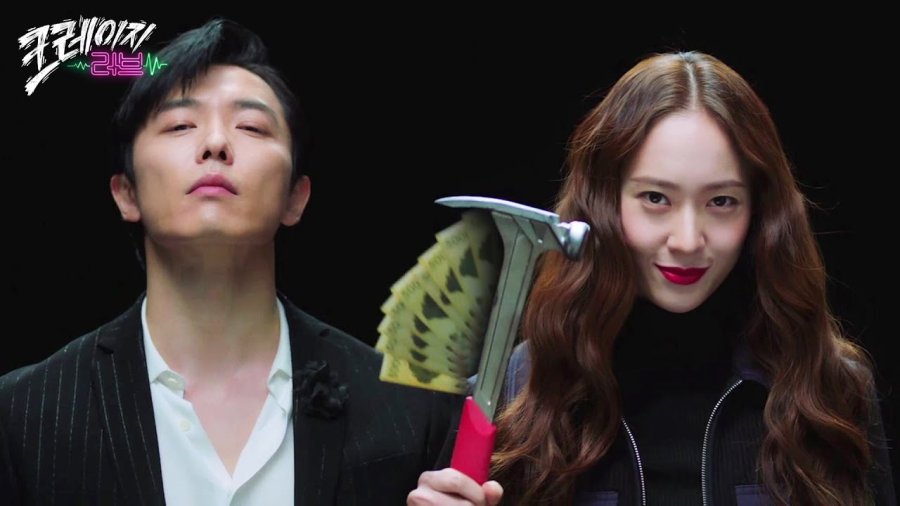 The crazy romance drama is about a man who pretends to have amnesia when he is told he will be murdered and a woman who pretends to be his fiancée when she is told she doesn't have much time to live. Noh Go Jin is the CEO of GOTOP and the top math instructor in the country. Lee Shin Ah is Noh Go Jin's secretary with zero presence. She is at the top of the company when it comes to sincerity and responsibility, but she is so quiet, introverted, and hopeless at bragging that she seems non-existent.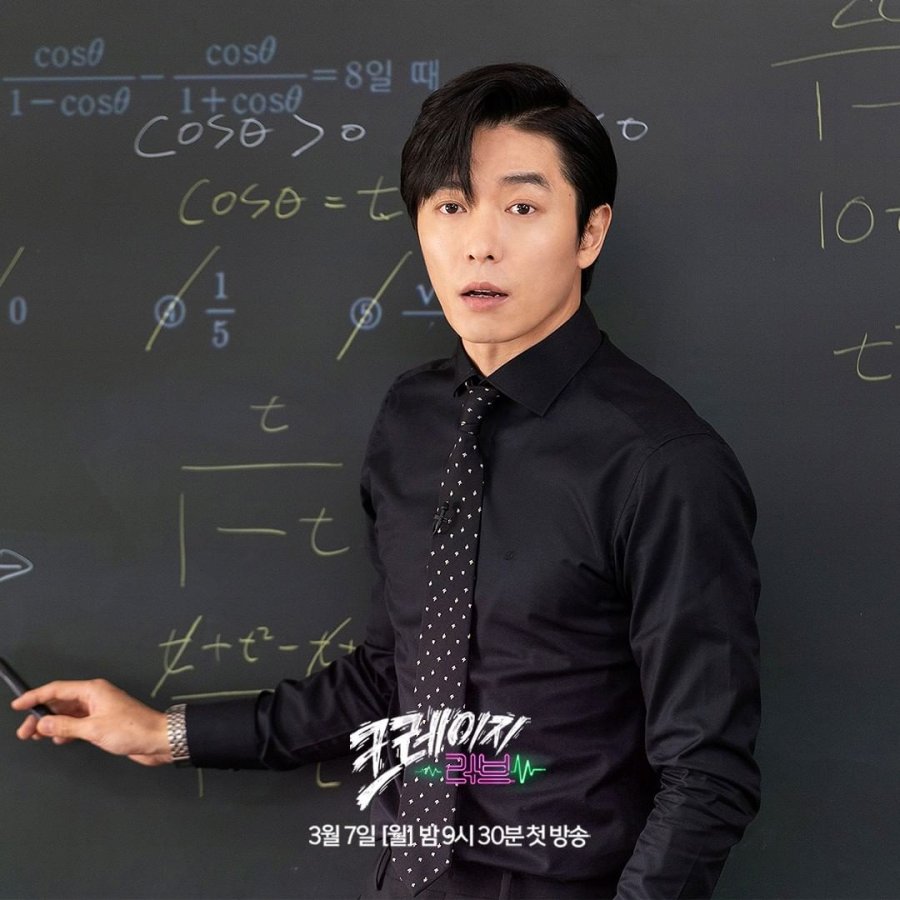 First of all, IQ 190, math genius, 'Noh Go-jin' (Kim Jae-Wook) is the best instructor and representative of GOTOP education. He, who used to be smart, rotates 360 degrees, revealing his unimaginable 'real character'. For him, all judging criteria is money. He enjoys fanning bundles of money with an arrogant face, and is truly a 'money crazy X'.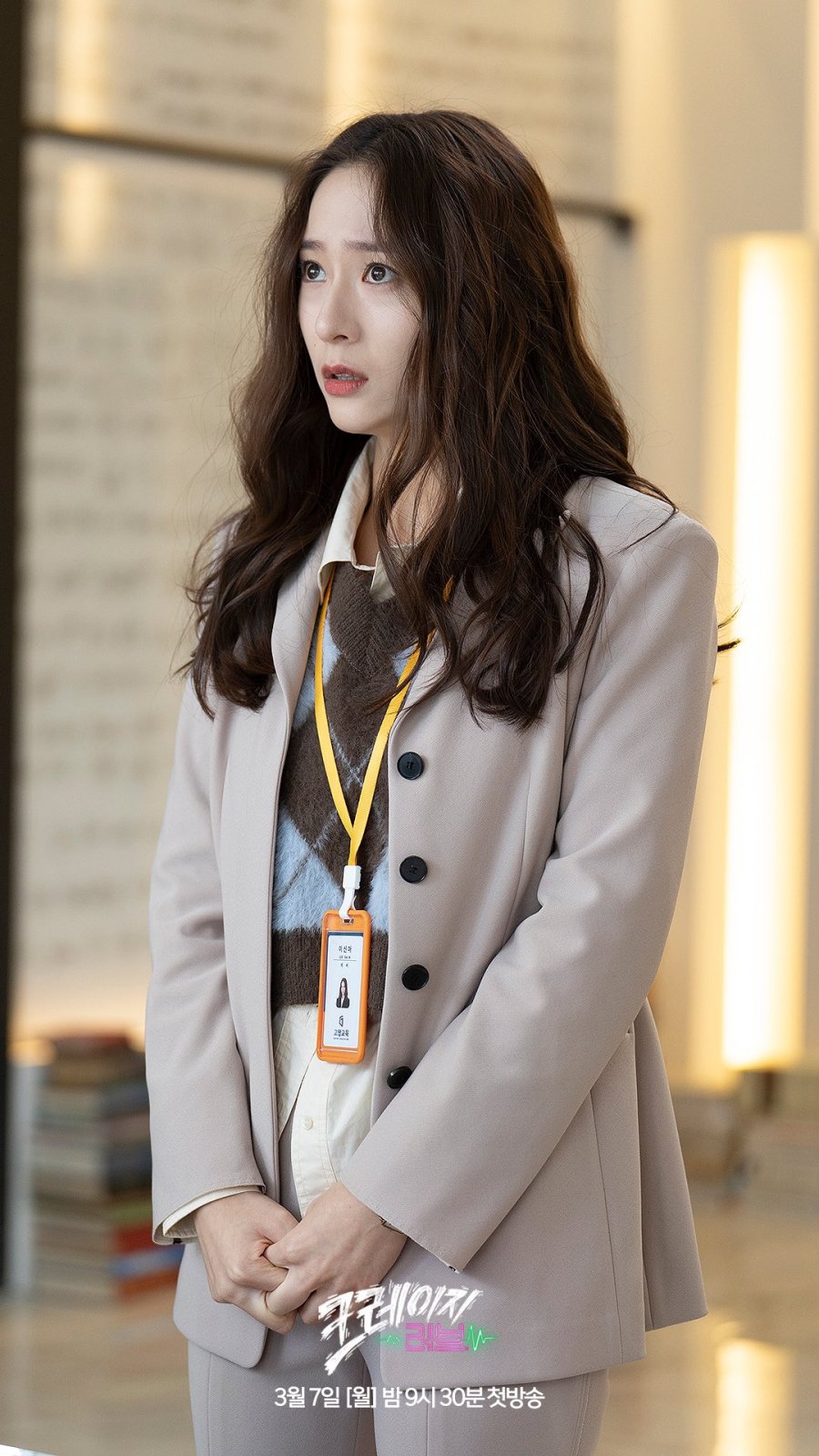 Super-Eul's secretary 'Lee Shin-ah' (Jung Su-Jeong), who seems to have been robbed of his prey and soul, is so exhausted that he can't even straighten her shoulders. It is possible to guess how much suffering Go Jin, the representative of the Gae Cha class, must have been.
7. Kill Heel
Release Date: Mar 9, 2022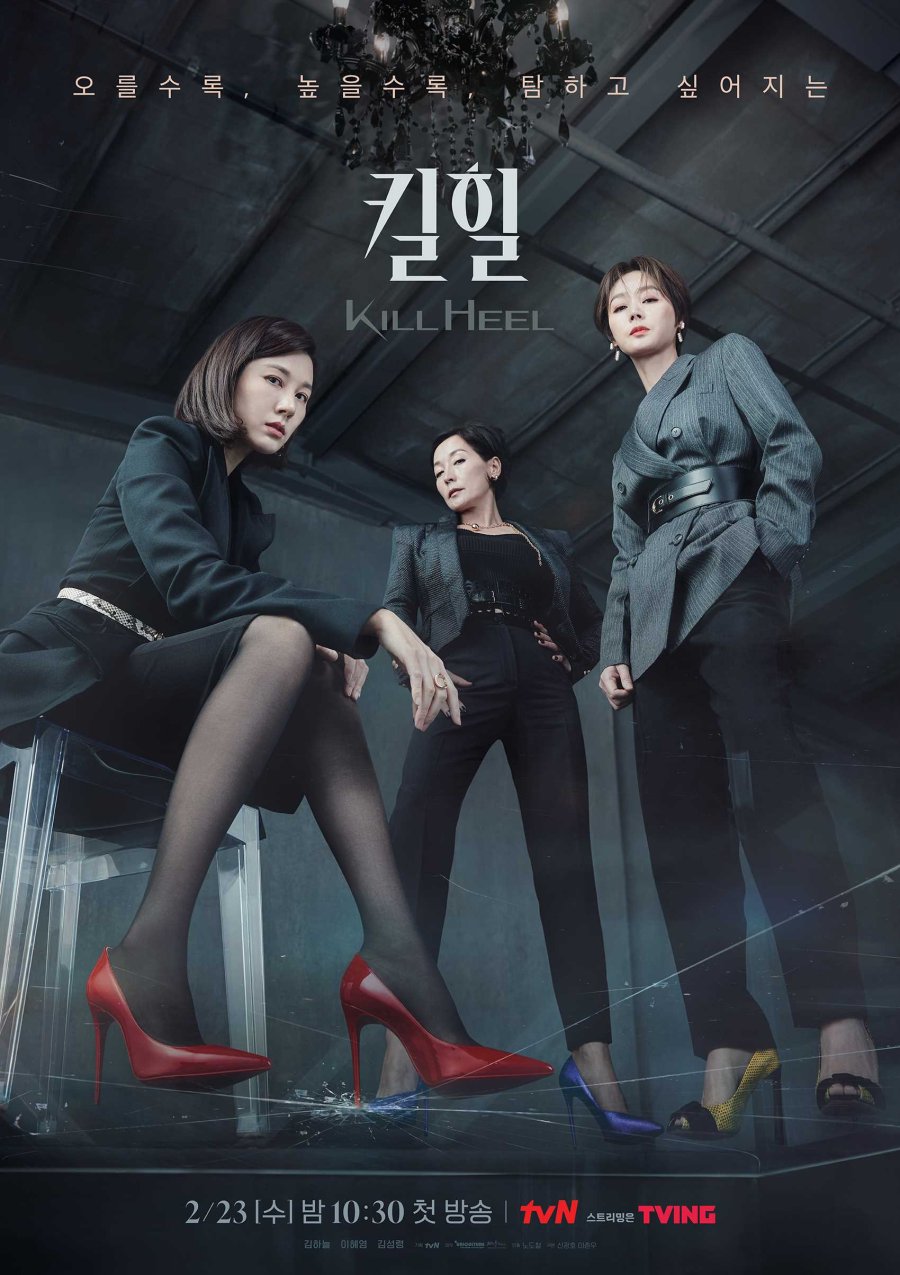 'Kill Heel' depicts the endless desire and desperate struggle of three women at home shopping. Set within the competitive power struggles of TV home shopping hosts, three hosts compete against each other with intense desires to achieve success and gain fame in the industry field.

Kim Ha-neul will take on the role of Woo-hyeon, who is aiming for a UNI home shopping top show host position. She aspires to become the top shopping show host, but she experiences a fall into a bottomless pit. This leads her to change. She was trapped in the formula of modesty and appropriateness and put himself in stagnation in life, making a risky choice for the first time in his life toward the top.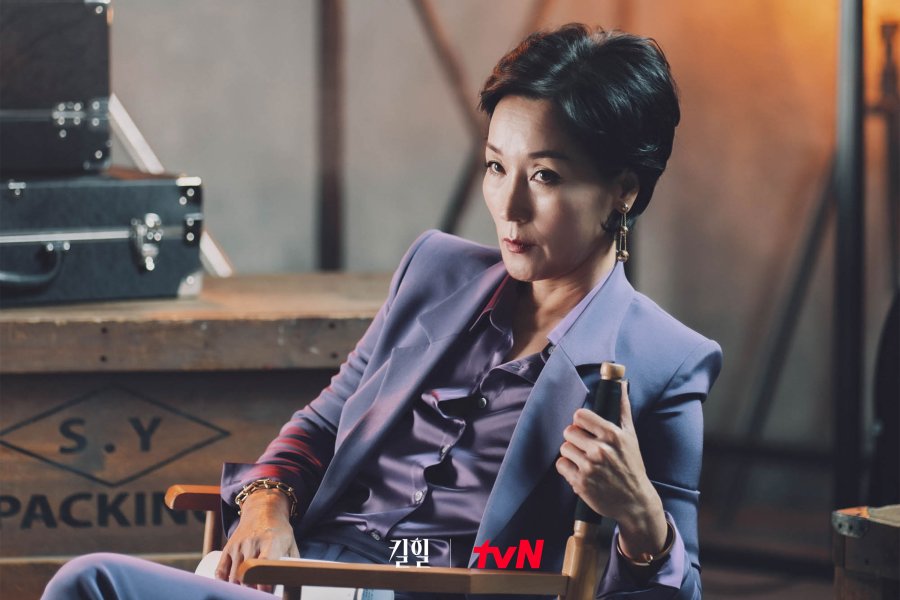 Lee Hye-young takes on the role of 'Ki Mo Ran', the protagonist of the myth, who became the vice president of UNI Home Shopping from a regular employee. She started her career as a regular employee and worked her way up to her executive position. Her success story is legendary to other people. She doesn't allow mistakes and she doesn't show what she thinks, but she has charisma.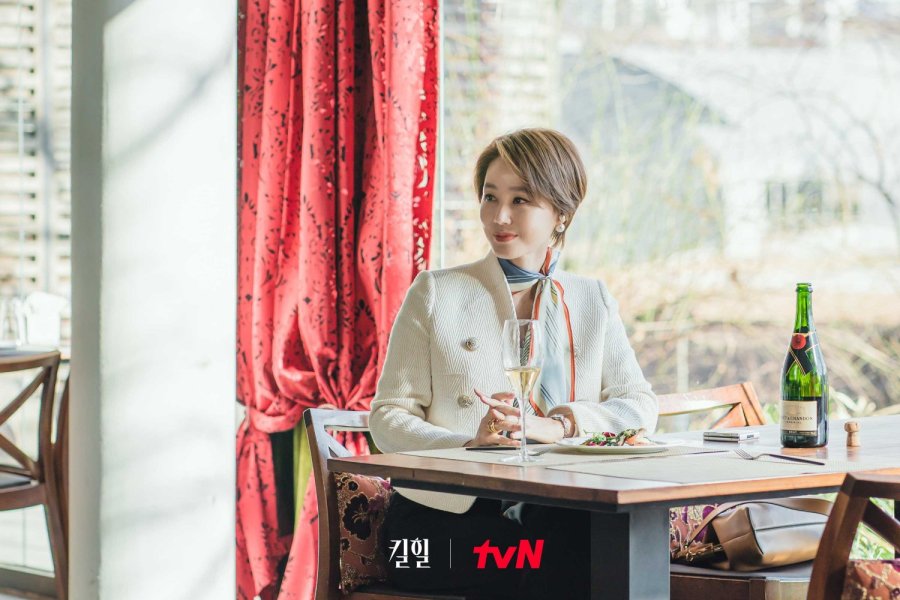 Kim Seong-ryeong, who has been in charge of 'Bae Ok Seon', is a top host at UNI Home Shopping since her birth. She was born into a high-class family. She is generous to others and she is respected by employees at her company, but what she really thinks is veiled.
8. A Superior Day
Release Date: Mar 13, 2022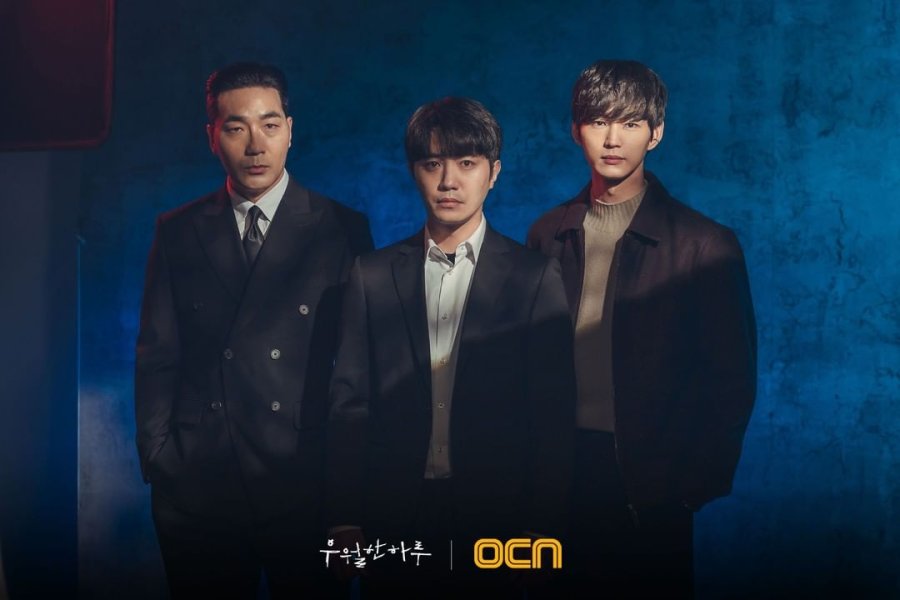 In particular, synergy with OCN is expected as it is based on the popular thriller webtoon 'Superior Day' by Team Getname, which consists of writer Kim Kanbi of 'Sweet Home' and writer Aruani of 'Doctor Hound'.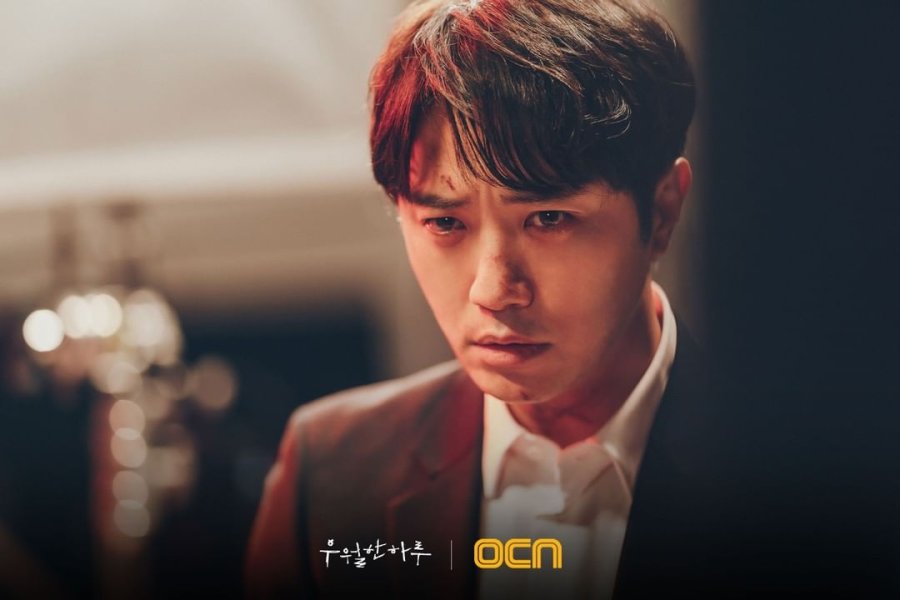 Jin-goo takes on the role of Lee Ho-Cheol, a firefighter who has to rescue his kidnapped daughter. He is an ordinary head of the household with nothing special about his inconspicuous appearance and a typical daughter-in-law stupid father. However, he is a man who can be anything if he touches his family and is put in an extreme situation where he has to find a serial killer in just one day to save his daughter.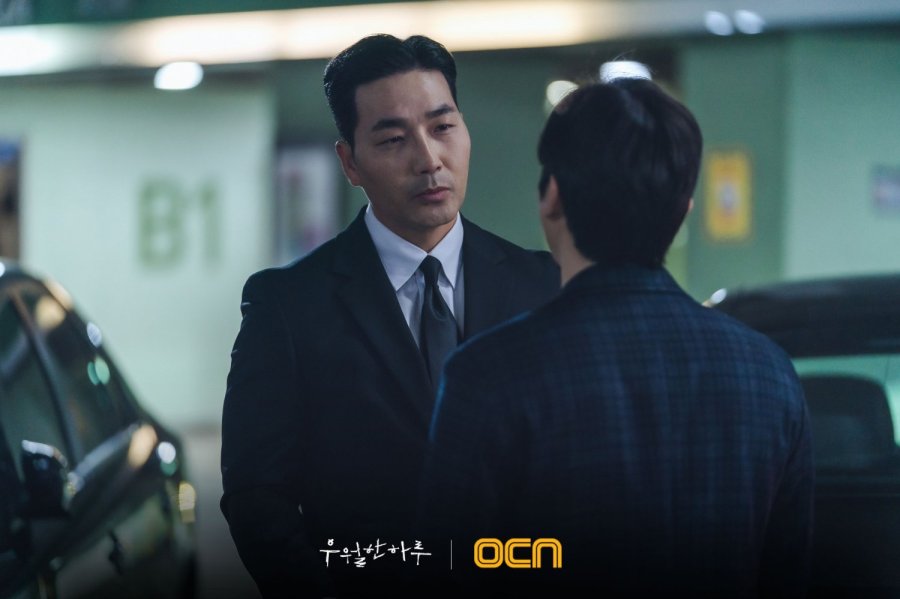 Ha Do-kwon takes on the role of Bae Tae-jin, a contract killer who pursues a serial killer. An intelligent solver who leaves no traces with a perfect plan, he plans to chase after a serial killer for some reason, kidnap Lee Ho-cheol's daughter and kill him.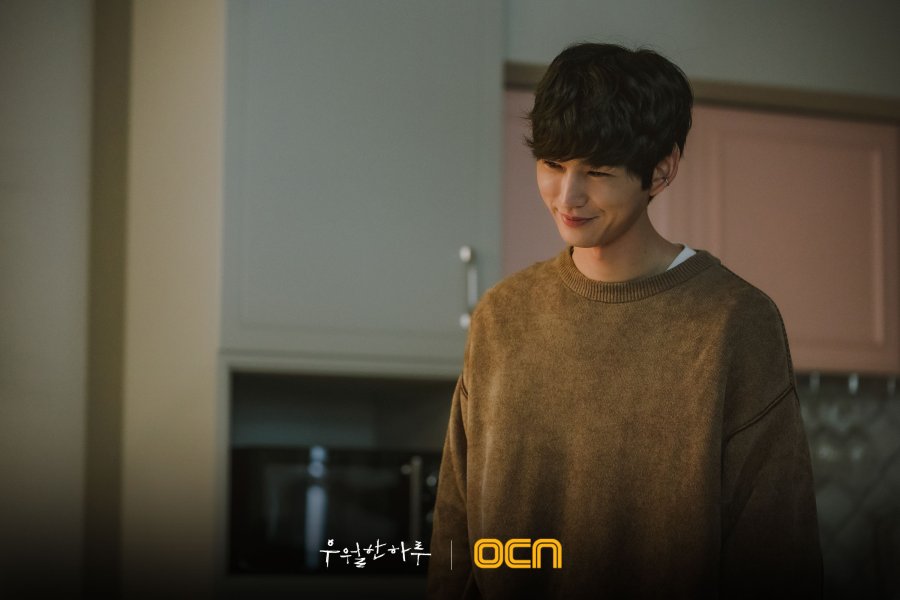 Lee Won-geun takes on the role of Kwon Si-woo, a serial killer who believes he is superior to anyone else in the world. Armed with pure and clear eyes and kindness in his body, Kwon Siwoo's true identity is a psychopath who enjoys the superiority that comes from his murder.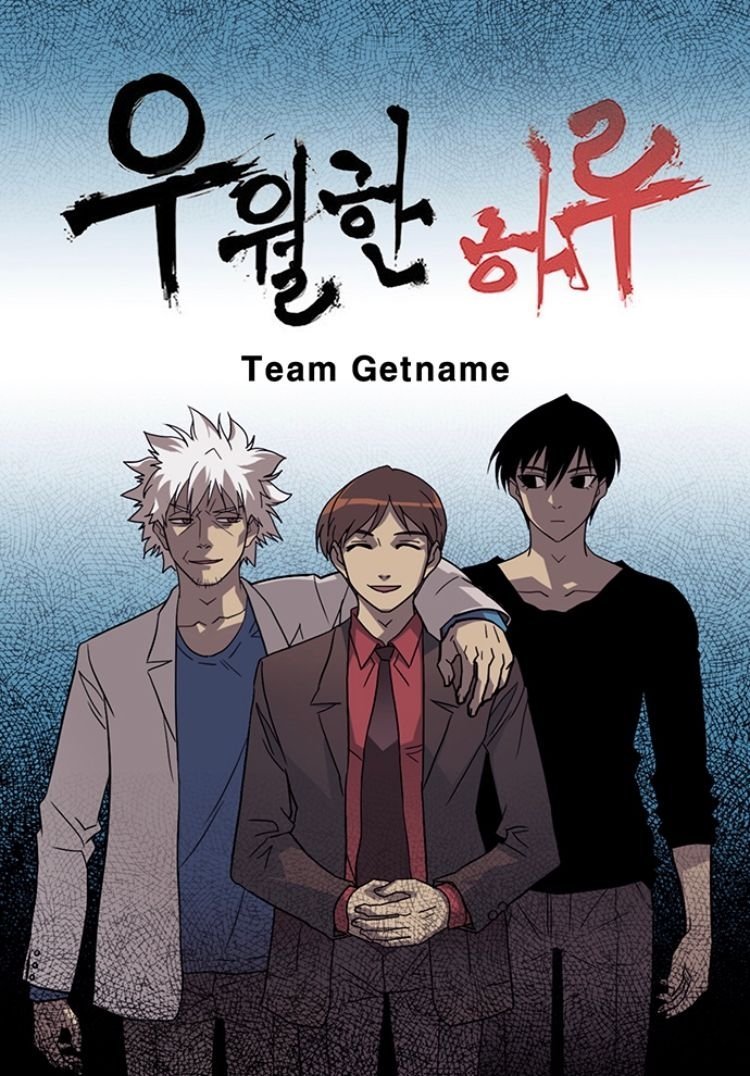 Unknown to Lee Ho Cheol, the stranger who gave him that information is a contract/hired killer, Bae Tae Jin, and Lee Ho Cheol suddenly finds himself trapped in a situation between the two.
9. The King of Pigs
Release Date: Mar 18, 2022
The work is a tracking thriller that tells the story of those who came up with 'memories of violence' from a message from a friend left at the scene of a serial murder 20 years ago, and the teaser trailer reveals this message. In particular, the original work of 'The King of Pigs', which contains the origins of violence in our society, including school violence, through characters with a tragic fate, is a feature-length animation directed by Yeon Sang-ho of the same name.
Kim Dong-wook as Hwang Kyung-min, who lives without forgetting the memories of school violence 20 years ago. The character Hwang Kyung-min relives trauma from 20 years ago due to an unexpected incident while enjoying a happy life with her beloved wife.
Kim Seong-gyu as Jeong Jong-seok, a detective who tracks messages from a friend 20 years ago. Jung Jong-suk is a character who struggles to prevent further murders while chasing a mysterious message from his friend, recalling the violence he suffered 20 years ago.
Chae Jung-an as Kang Jin-ah, a charismatic detective who is a strong-willed principledist and is obsessed with cases. Jin-ah is Jong-seok's senior police officer in the play and is a strong-willed police officer who is not shaken in any case, although there is a lot of resentment within the team due to her arbitrary investigation.
10. Why Her
Release Date: Mar 18, 2022
'Why Her' is a painful but exciting story of a cold lawyer Oh Soo-jae (Seo Hyun-jin), who is empty after chasing only success, and Gong-chan (Hwang In-yeop), a law school student who is not afraid of anything to protect her. The story of two people whose lives have been turned in the wrong direction due to the wrong choice, who are trying to escape from the depths of the abyss.
Seo Hyun-jin transforms into a star lawyer 'Oh Soo-jae'. She is the youngest partner lawyer at TK Law Firm and one of the top ace recognized by others. She was equipped with a competitive spirit that made anyone kneel, and self-righteousness that had nothing to fear in the world, and she ran horribly and desperately for her perfect success.
Hwang In-yeop takes on the role of Gong-chan, a law school student who reaches out to Oh Soo-jae, who has fallen into the abyss. Gongchan, a warm young man, possesses a unique empathy that can peer into people's hearts. He seems to have a life without twists, but he also has a painful past with a twisted fate. He encounters a change when he fatefully meets Oh Soo-jae, who has been pushed out as an adjunct professor at a law school because of an unexpected incident.
Determined to win back her position within the firm, Soo Jae does her best to settle into her new role but the sting of demotion still lingers. Only after meeting Gong Chan, a university student whose path frequently crosses with Soo Jae, does that sting begin to lessen. Despite carrying the burdens of a painful past, Gong Chan's warm heart remains strong, especially as his affection for Soo Jae grows.
https://www.youtube.com/watch?v=I6juTiT1twA
11. Juvenile Delinquency
Release Date: Mar 25, 2022
A story about an 18-year-old Da Jung (Won Ji-an) who discovers a field of marijuana as a teenager and her friends desperately look for their lost, ordinary life. It is a human drama that grows up experiencing love and hurt like Da-Jeong, who was being used by her parents as a means of transporting drugs, goes down in the countryside, and meets a villager Yoon Tak (Yoon Chan-young) and her friends Gong Yoon Jae(Yun Hyeon-soo), Hong Ae Ran(Yang Seo-hyun), and Kim Gook Hee (Han Se-jin).
Juvenile Delinquency deals with drugs, marijuana, and crime, which are difficult to come across in Korean dramas, from a teenager's point of view. It plans to secure a consensus of all age groups by providing a sense of genre pleasure with unique materials and dealing with universal emotions such as love and growth.
12. Tomorrow
Release Date: Mar 25, 2022
The drama 'Tomorrow' is a drama based on a popular webtoon of the same name. Based on the original work of the writer Llama, it is a fantasy drama about the afterlife that takes place while the messengers of the dead, who were guiding the dead, work to bring the dead to life.
Choi Jun-woong, a trainee who cannot find a job, meets other underworld companies such as Zuma in an accidental accident and works as the youngest contract worker in a special crisis management team to help people in crisis. He graduated from a prestigious university and he has wealthy parents. One night, he accidentally meets angels of death Gu Ryeon and Im Ryoog Gu. The two death angels belong to a crisis management team. The crisis management team leader Guryun (Kim Hee-sun), contract new employee Choi Jun-woong (Rowoon), the Indian management team leader Park Joong-gil (Lee Su-hyeok), and the crisis management team assistant Lim Rung-goo ( Yoon Ji-on)'s aspect.
The video opens strongly with the appearance of the grim reaper Guryun who jumped into the water to save Choi Junwoong from drowning. Then, the story begins as the grim reaper Guryun enters the underworld monopoly 'Zumadung' to solve the problem of Choi Jun-woong, who unexpectedly became half-human and half-married. From the video team, which boasts the best working environment, Zuma-deung, to the top elite course Indian management team led by Park Jung-gil, and the crisis management team to which Gu-ryun and Lim Rung-gu belong.
13. Insider
Release Date: Mar 30, 2022
A senior judicial trainee whose fate has changed due to an undercover investigation. Kim Yo-han (Kang Ha Neul) is a character whose life is turned upside down as he gets caught up in an unexpected incident at the gambling board that infiltrates to catch the weakness of a corruption prosecutor. Yohan, who has lived an honest and sincere life, bravely stepped forward for justice, but what awaits him is the harsh reality where only the logic of power dominates. In a prison abandoned by the world, he begins a survival quest for revenge. With a sharp mind, prudence to think ahead, the tenacity that does not break in any crisis, and a unique poker face, he jumps into a risky gamble, risking his life.
A shadowy businessman hiding a sharp knife in a gentle smile. Her beauty is her gun and her brain is a sword, and as a person who subdues her opponents, she has the influence of controlling various interests by mobilizing her funds and personal connections. She is Oh Soo Yeon (Lee Yoo Young). With a pioneering eye that sees through people's values, she recognizes at a glance the extraordinary of Kim Yo-han, a fallen inmate, and makes a secret suggestion with her 'sword' to achieve her purpose.
Seoul Northern District Prosecutor's Office. Mok Jin-Hyung (Kim Sang-ho) is the chief prosecutor with his shabby, shaggy hair and colorful side dish soup all over his suit. Although he is a typical savage warrior who seems to be conducting an undercover investigation in the field even after ascending to the position of head of the department, he is a person who has secretly nurtured his ambition for success by always having a sense of qualification for his origin and background.