1. Monstrous
Release Date: April 2022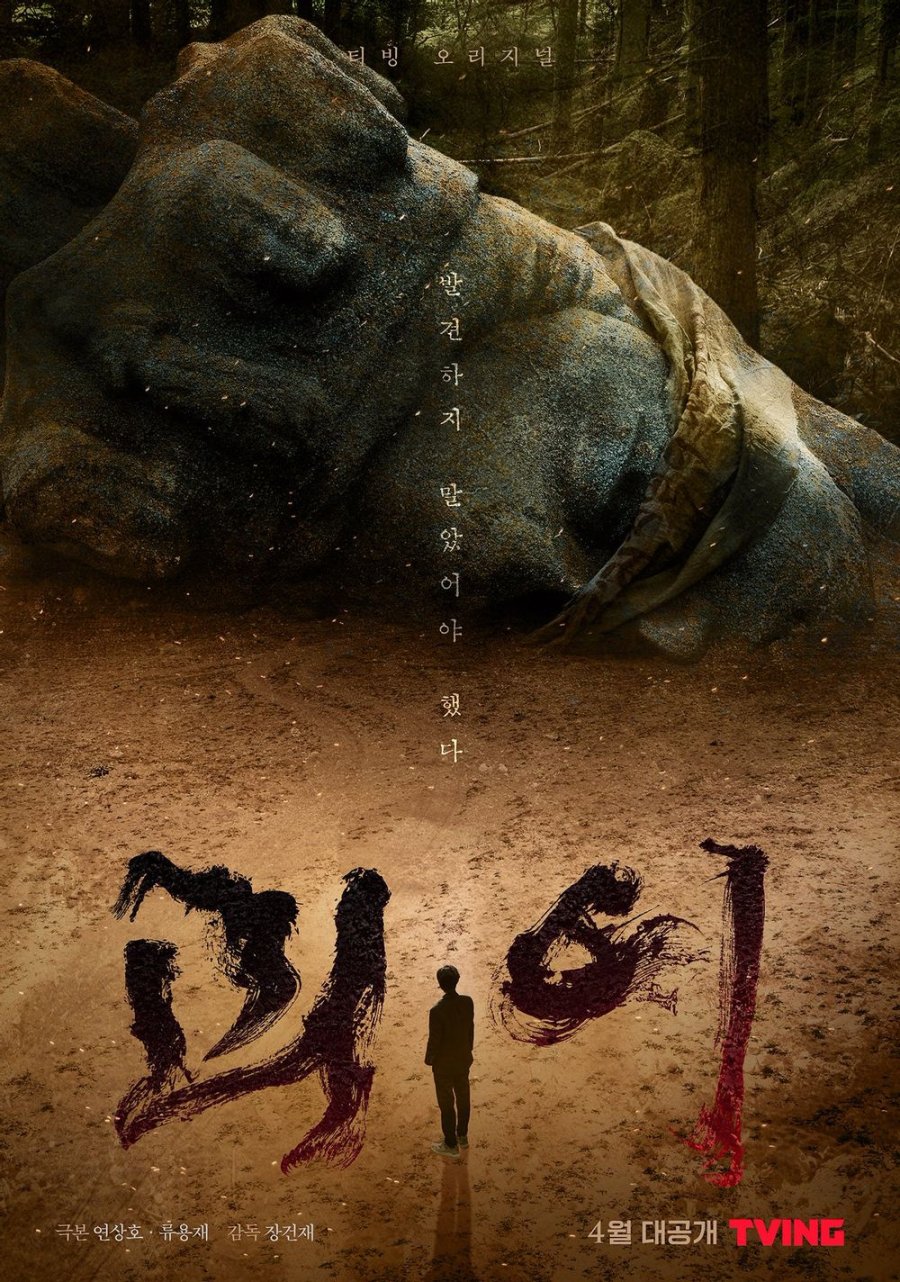 'Monstrous' heralds the birth of a supernatural thriller that connects the universe of Yeon Sang-ho's universe.
'Monstrous' (screenplay by Yeon Sang-ho, directed by Jang Geon-jae) has confirmed the casting of Koo Gwan-hwa, Shin Hyun-bin, Kim Ji-young, Park Ho-san, Kwak Dong-yeon, and Nam Da-reum, and begins filming in earnest. It is expected to create a sensation by collaborating with writer Yeon Sang-ho, who has led the evolution of K-genre by building a unique worldview.
'Monstrous' tells the story of people who are deceived by the curse of 'it', which should not have appeared in the world, and an archaeologist who pursues an unprecedented bizarre incident. A village swept by a disaster with the discovery of a mysterious noble Buddha, "Gwibul" (a Buddhist statue possessed by an evil spirit), the chaos of people facing strange horrors, and the process of chasing them provide suspense that penetrates to the bone.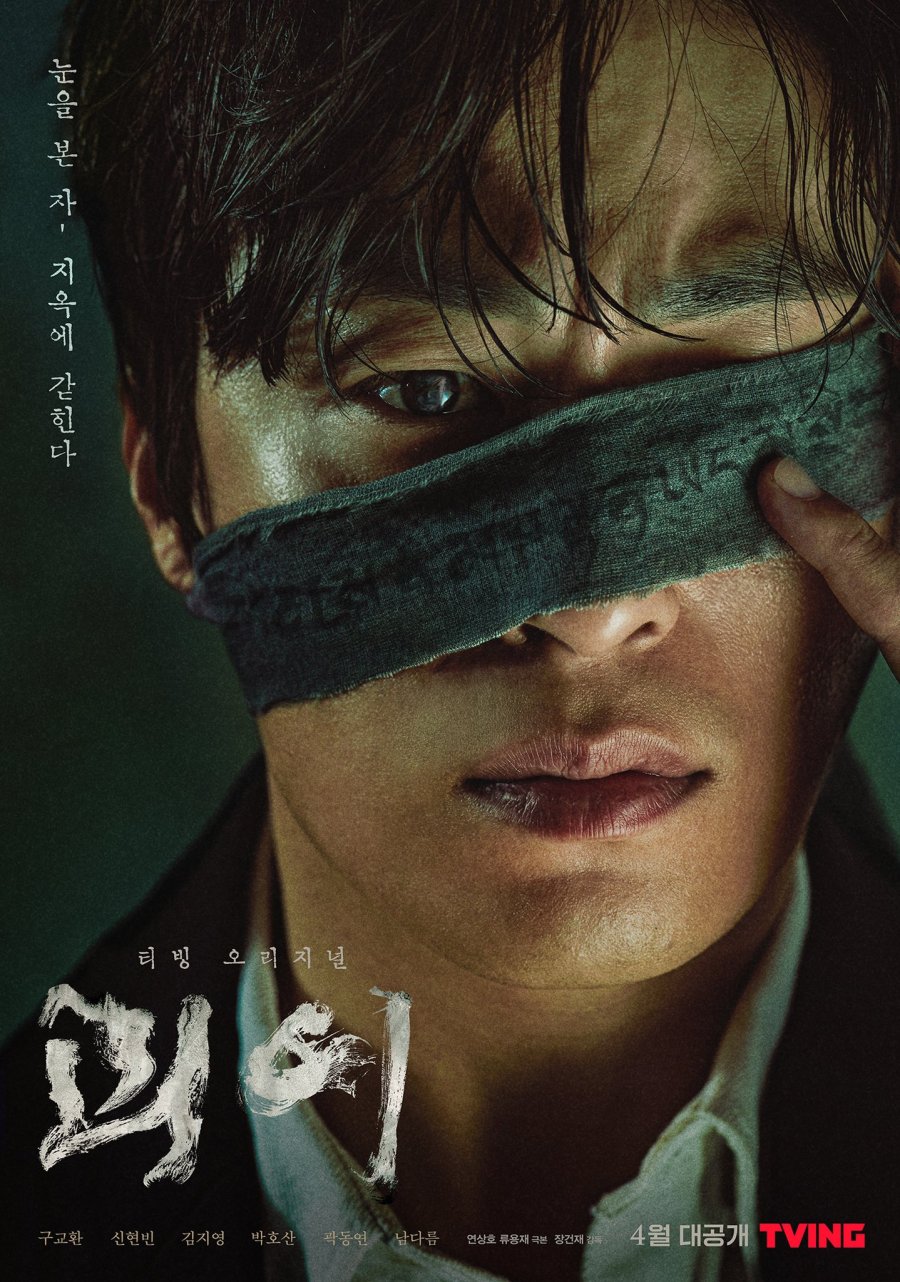 Gu Gwa-Hwan takes on the role of Jeong Ki-Hoon, an eccentric archaeologist who studies strange supernatural phenomena. The ex-husband of Lee Soo-jin (Shin Hyun-bin), a person whose life was changed by an unexpected incident. He now runs the occult magazine and YouTube channel 'Monthly Ghost Stories'. Because of his ex-wife, Lee Soo Jin, he goes to Jinyang County to research "Gwibul". As Jung Ki-hoon investigates a ghost that appears in Jinyang, he encounters an unbelievable bizarre & fearful phenomenon.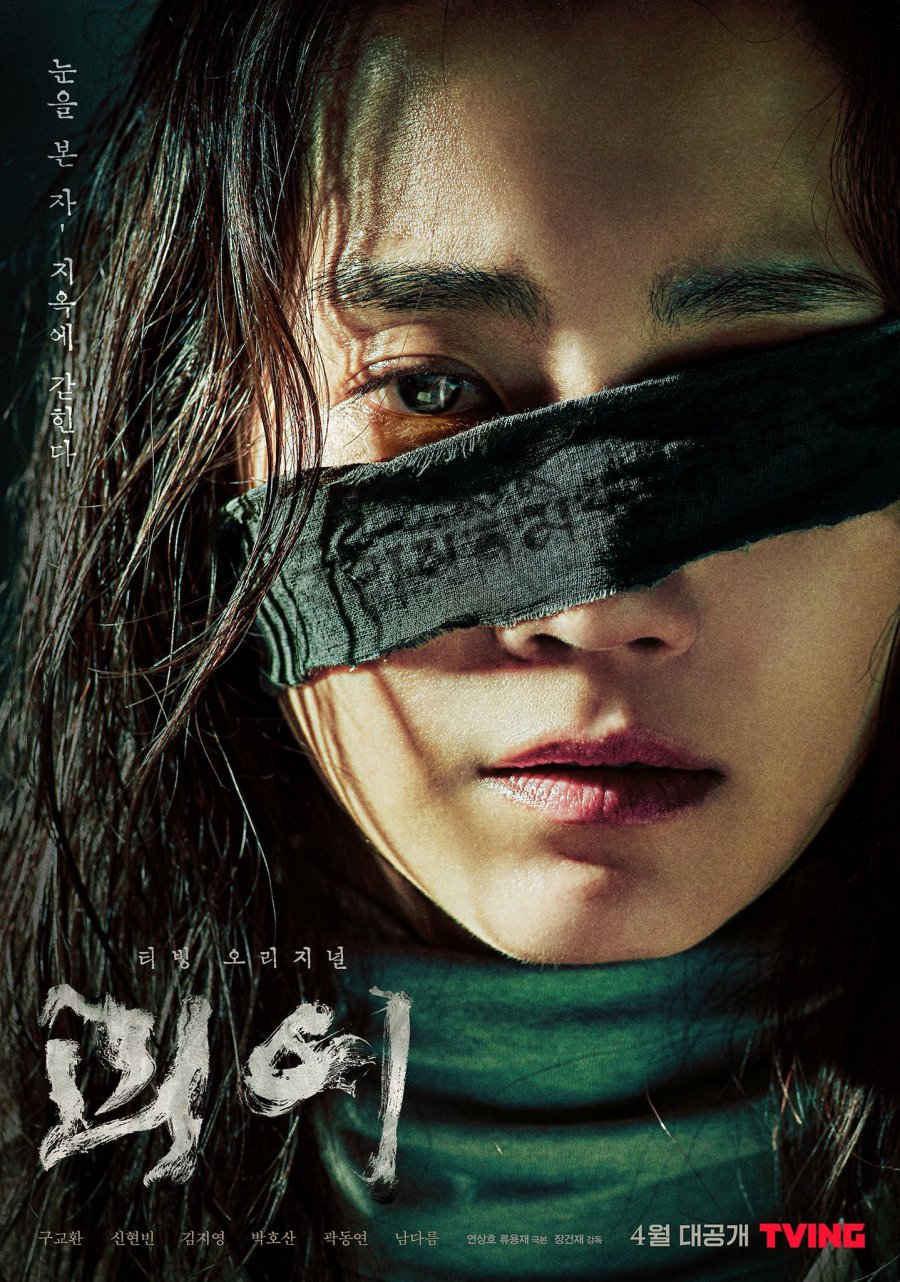 Shin Hyun-bin plays Lee Soo-jin, a genius pattern interpreter who faces a terrible disaster. Lee Soo Jin used to decipher letters and symbols as an archaeologist. She was excellent at her work. But, her only child dies in Jinyang. She left everything behind, then goes to Jinyang County. There, Lee Soo Jin experiences mysterious phenomena, which leads her to search for answers.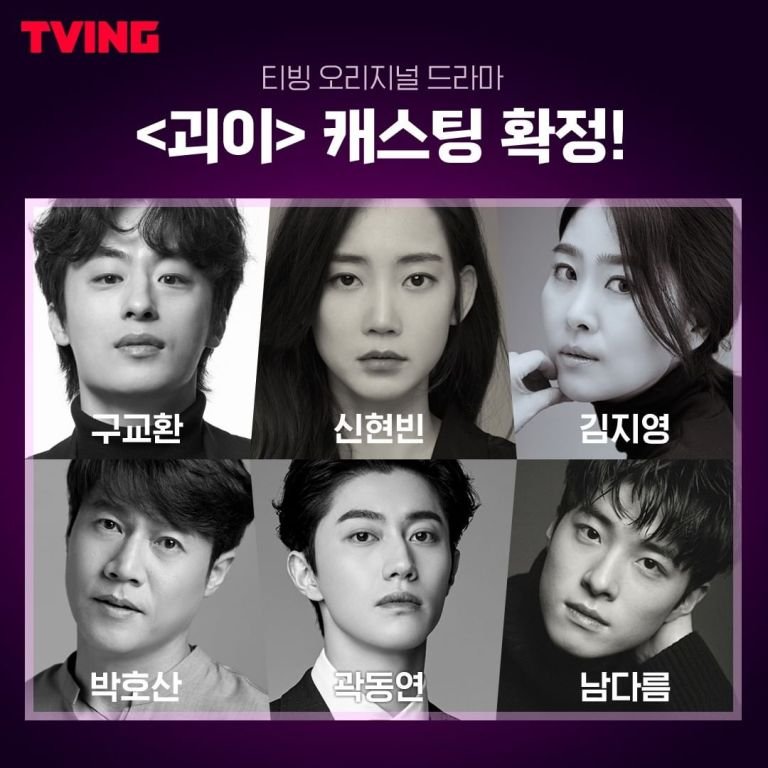 Meanwhile, the people of Jinyang County, including police substation chief Han Seok Hee, her son Han Do Kyung, governor Kwon Jong Soo, and trouble maker Kwak Yong Joo face incredibly bizarre phenomena.
2. The Present Is Beautiful
Release Date: Apr 2, 2022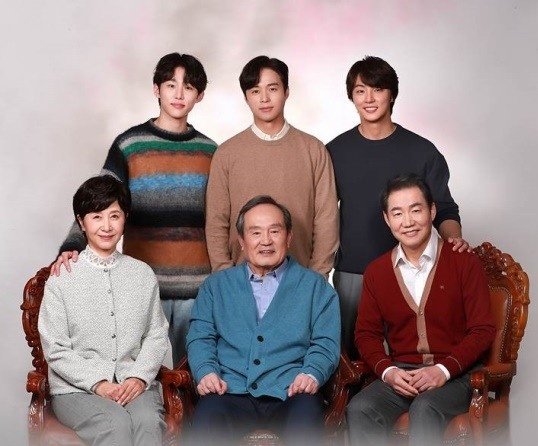 KBS 2TV's new weekend drama 'The Present Is Beautiful' (directed by Kim Seong-geun, written by Ha Myung-hee, produced by Drama House Studio, contents written) which Contains the realistic story of the current generation who do not want to date and not marry and the meaning of family. Three adult sons of the Lee family, are trying to occupy an apartment built by the elders of the family. It is a marriage sacrament project drama depicting the process of finding a mate.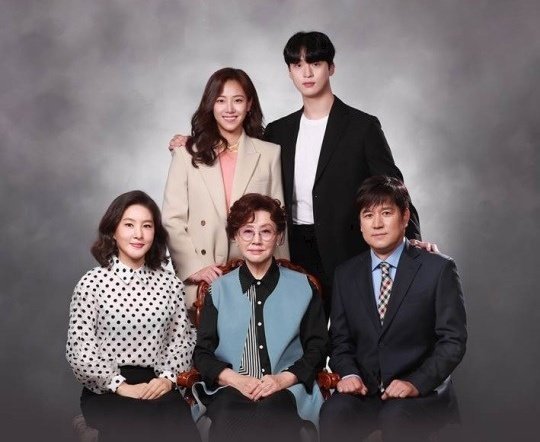 Three brothers Min-seok Oh, Si-yoon Yoon, and Beom-jun Seo, the youngest of the three brothers, and their respective partners, Dong-mi Shin, Da-bin Bae, and Ye-bin Choi, who were caught on the radar network of their project, will come together and bring a romantic spring breeze to the small screen.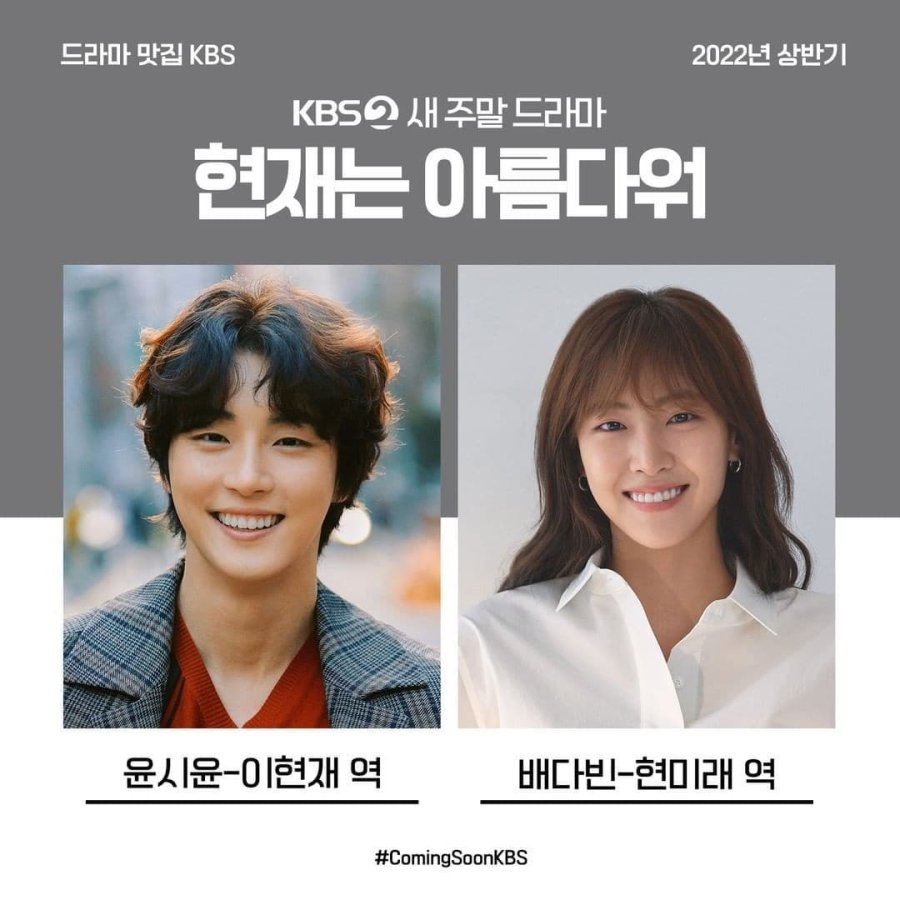 Yoon Shi-yoon was cast for the middle brother 'Lee Hyun-jae'. Yoon Jae, who has developed strong survivability between his older brother and younger brother, and the ability to compromise and coordinate, is also active as a lawyer with a high win rate by adding logical eloquence. Bae Da-bin takes on the role of 'Hyun Mi-rae', a VIP personal shopper who asks for a dissolution of marriage claiming that she had been married by fraud. It stimulates curiosity as to whether those who met as lawyers and clients and started knowing the dark history that they might have wanted to hide will be able to finish their marriage.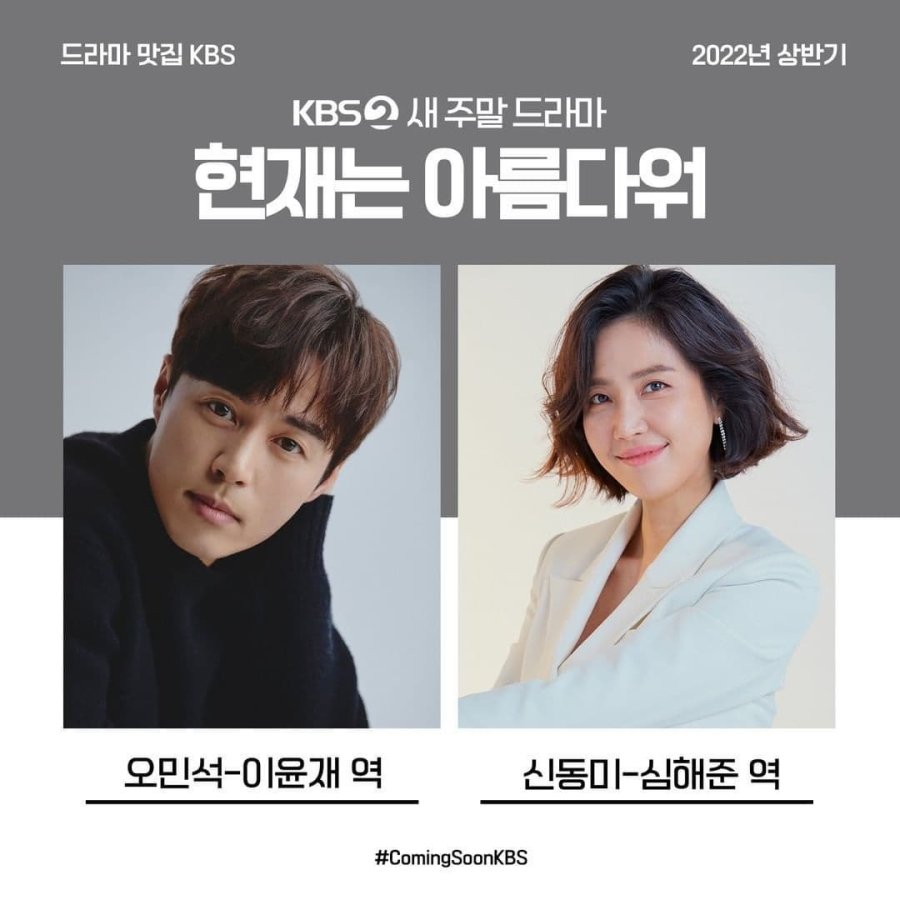 The eldest brother 'Lee Yoon-jae' that Oh Min-seok plays is a dentist. Although he is gentle but strict with himself, thanks to his meticulous personality, he has only been open for 5 years, but he has a good reputation for not overtreating and treating patients without getting sick. Shin Dong-mi plays Shim Hae-jun, a lawyer at a law firm who has a crush on Yoon-jae.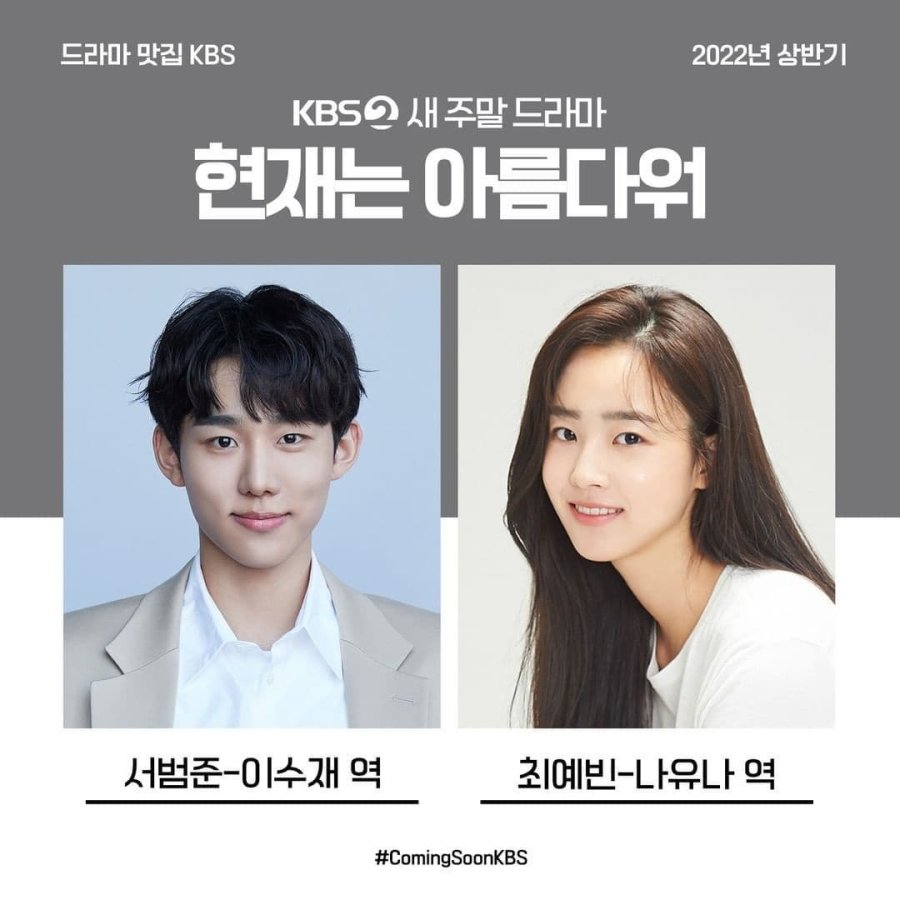 Seo Beom-jun takes on the role of the youngest, Lee Soo-jae. Even though he has been sexually compared to his older brothers throughout his life, Soo-jae is a character who has strong positive self-love and does not give in at all. In order to earn enough pocket money, he is doing part-time delivery and loading jobs at the same time, and the colleague he met there is 'Na Yuna' played by Choi Ye-bin. Yuna, who dreams of becoming a patissier and saving money to Tokyo, is a youth who works hard at her home delivery service and attends a baking academy. Although her beginnings were camaraderie, their relationship takes an unpredictable turn as Sujae pulls her Yuna into her house project. The youngest couple, who always dominates the cuteness of viewers, is expected to perform.
3. Green Mothers Club
Release Date: Apr 6, 2022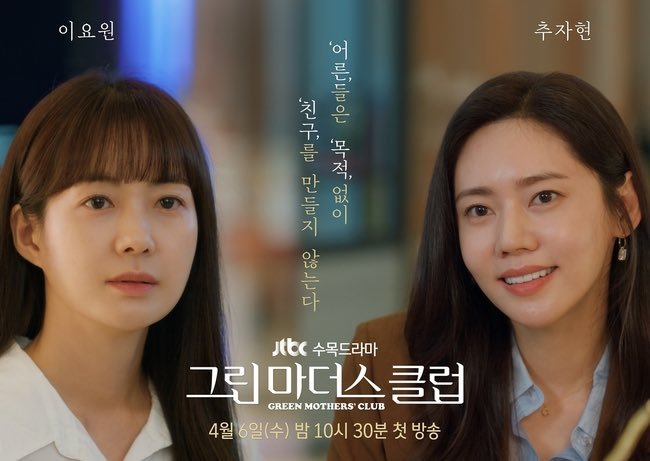 The 'Green Mothers Club' captures the friendship, motherhood, and growth of five mothers who met in the elementary community, each with a complex that they could not overcome. It is a story that recounts the definition of a friend who meets naturally, communicate, and share life, rather than organizational interests such as school or work. Each person lives differently, but is reminded of the 'beast realm' (instinct) called motherhood, and ponders the existence of a mother and a human being.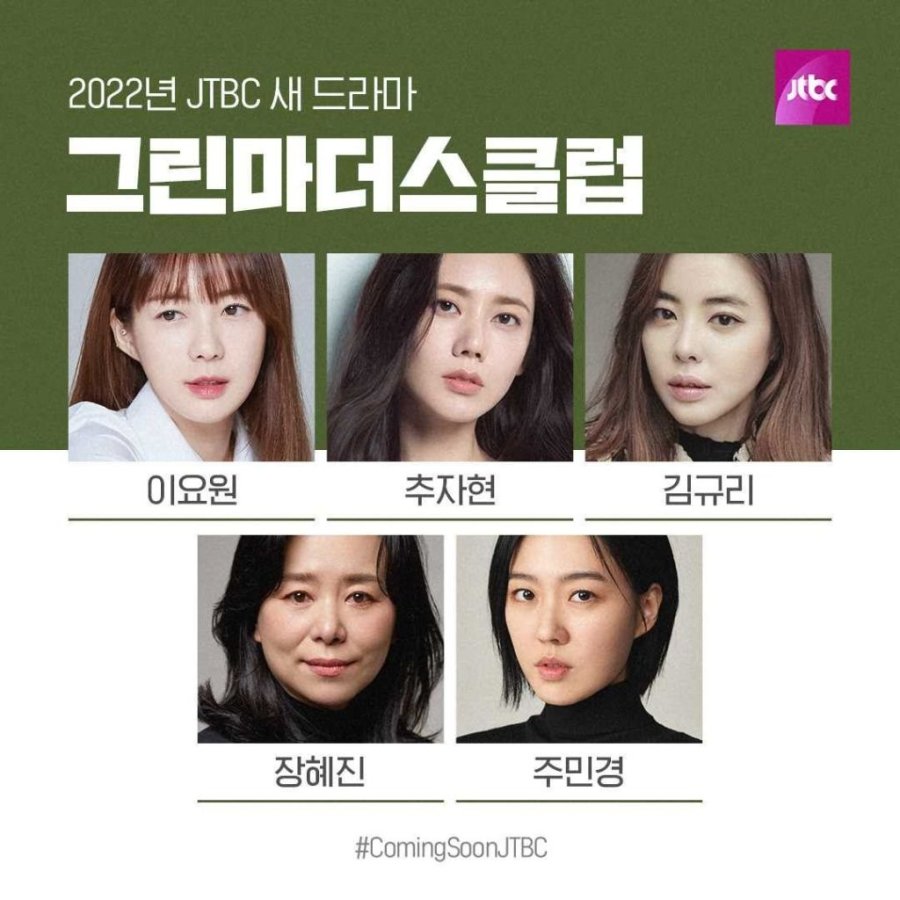 Lee Yo-won is a highly educated mother, Eun-pyo, who is united with pride; Ja-hyun Choo as Chun-hee, who is ranked first in terms of beauty and information; Kim Gyu-ri is Eun-pyo's rival and old friend, Jin-ha; Jang Hye-jin is Chun-hee's close friend, Yeong-mi; Jumin-kyung is Eun-pyo's cousin, she plays the younger sister, Park Yoon Joo.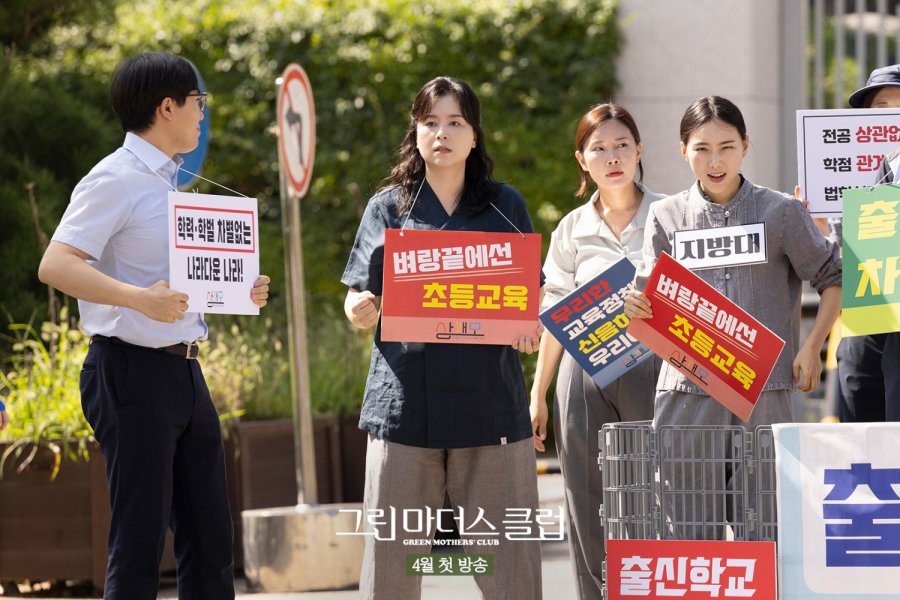 According to 'Green Mothers Club', Lee Kyu-han takes on the role of Byun Chun Hee (Choo Ja-hyun)'s husband and anesthesiologist Joo-Joo in the play. An arrogant man who sees everyone under his feet, he is actually a mamaboy who took dozens of private lessons and became a doctor.
Yoon Kyung-ho takes on the role of Man-su, Park Yoon Joo(Joo Min Kyung)'s husband. Man-su, a timid and passive company owner, is the only stigmatized person to watch TV with a beer after work.
Choi Jae-rim, a musical actor who is challenging herself for the first time in a drama, takes on the role of Jae-woong, Lee Eun Pyo (Lee Yo-won)'s husband and detective in the police force. He's ignorant, but has a cute nook to be honest in expressing his emotions. However, he is like a leopard with his sharp eyes shining as much as he is immersed in his work.
Lim Soo-hyung plays Geon-woo, Kim Young Mi (Jang Hye-jin)'s husband. Geon-woo once made a name for himself as a genius film director, but now he is stuck in the corner of a room as if he was writing a screenplay, and he has been upgraded to his rudeness in things that have not been solved for a long time.
Roy takes on the role of Rui, Seo Jin Ha (Kim Gyu-ri)'s husband and pharmaceutical company GM. He is a Frenchman of Korean descent who boasts an actor-like appearance and body.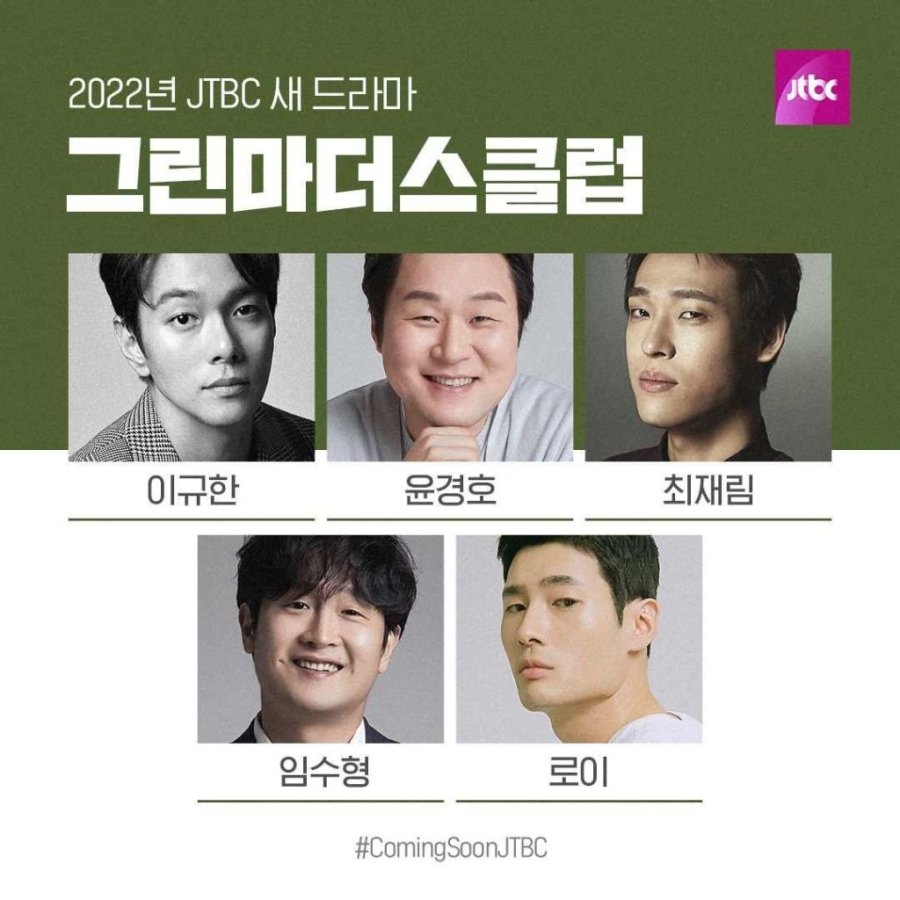 4. Again My Life
Release Date: Apr 8, 2022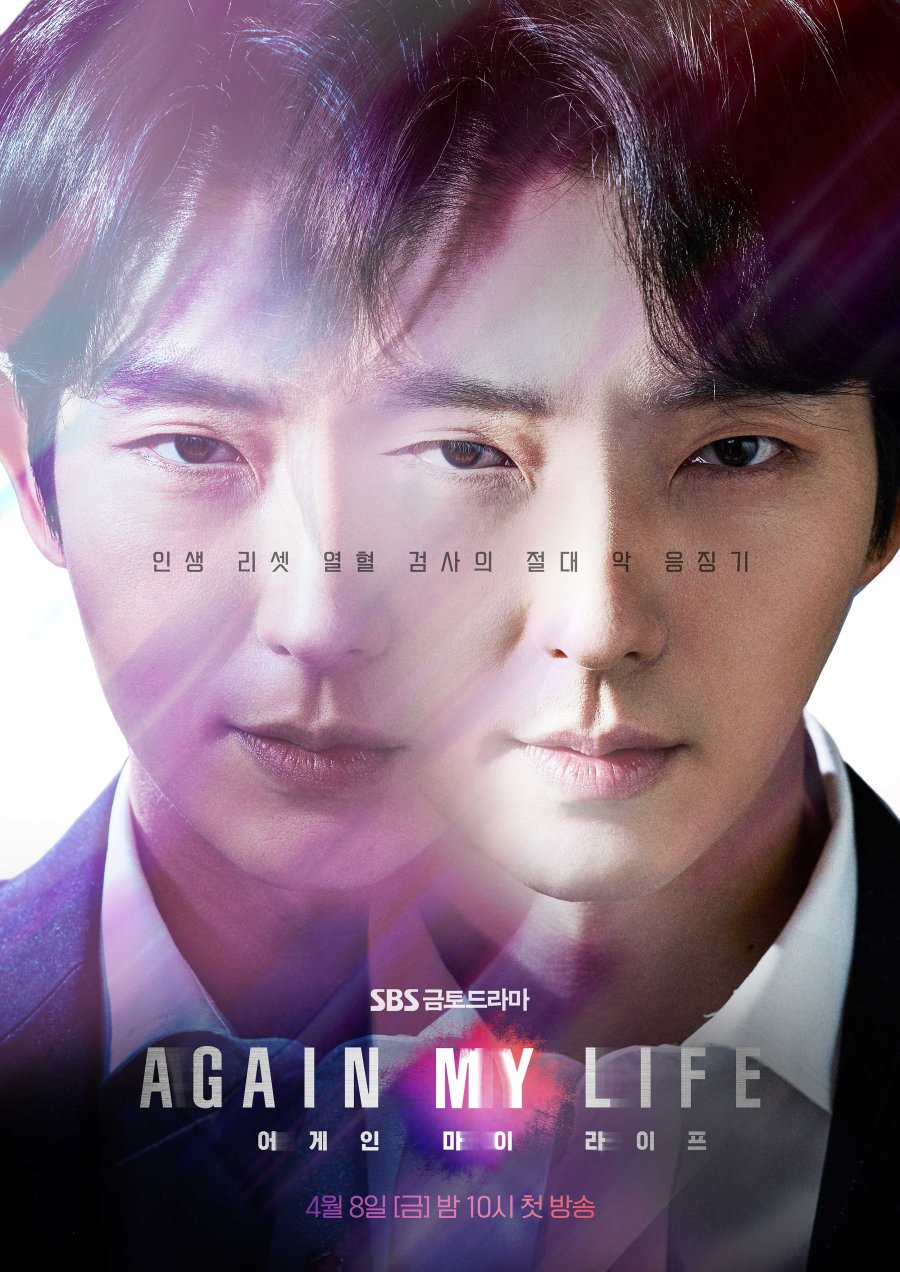 'Again My Life' is a punishment for the absolute evil of the second blood test in life. Based on the web novel of the same name, director Han Chul-soo of the drama 'Elegant Family' holds the megaphone and writers J and Kim Yul write the script. In particular, director Lee Byung-hun of the movie 'Extreme Job' was in charge of the adaptation, and trusted actors such as Lee Joon-gi, Lee Kyung-young, and Kim Ji-eun joined the cast, foretelling the birth of a new cider drama in 2022.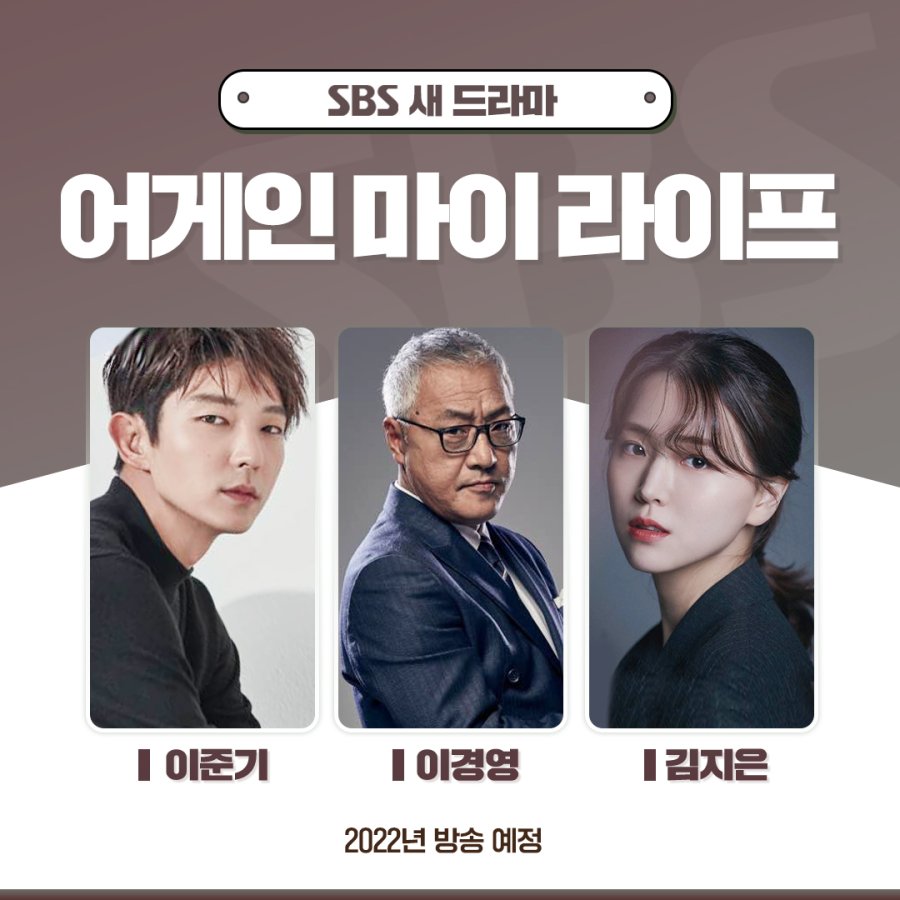 Meanwhile, Lee Joon-gi takes on the role of 'Kim Hee-woo', a second-time prosecutor with full skill level, Lee Kyung-young plays 'Cho Tae-seop', a politician who commits evil using his position and power, and Kim Ji-eun plays 'Kim Hee-ah', the youngest daughter of Cheonha Group and director of the Cheonha Economic Research Institute.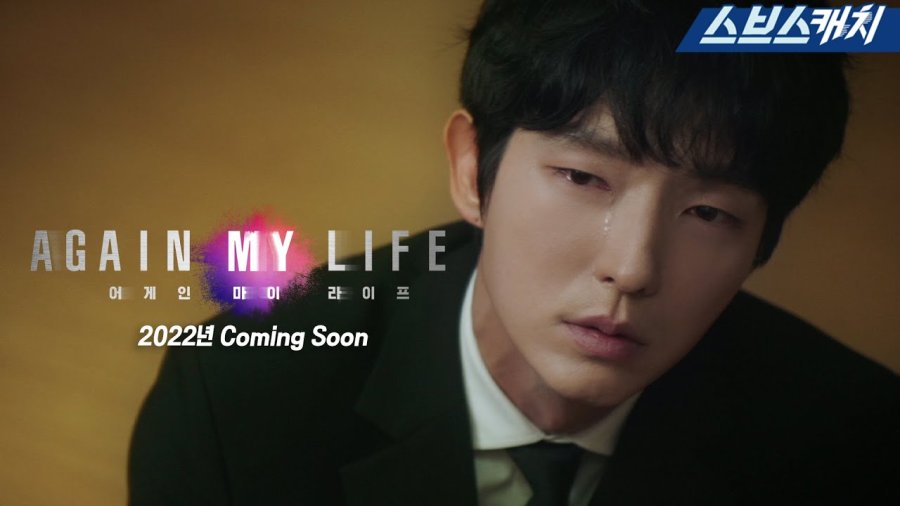 In particular, Lee Joon-gi, a 'hot-blooded prosecutor' who starts revenge by risking his life at the one chance given, "I will surely open the gates of your hell with my hands.". In addition to this, Jun-gi Lee's powerful action acting, which makes it impossible to take your eyes off of it, and the aura emitted by Jun-ki Lee and Kyung-young Lee, both the acting and the storyline are expected to create a perfect drama.

Meanwhile, SBS's new drama 'Again My Life', which will bring a thrilling catharsis to the small screen as a punishment for absolute evil, will be broadcast for the first time in 2022.
5. Our Blues
Release Date: Apr 9, 2022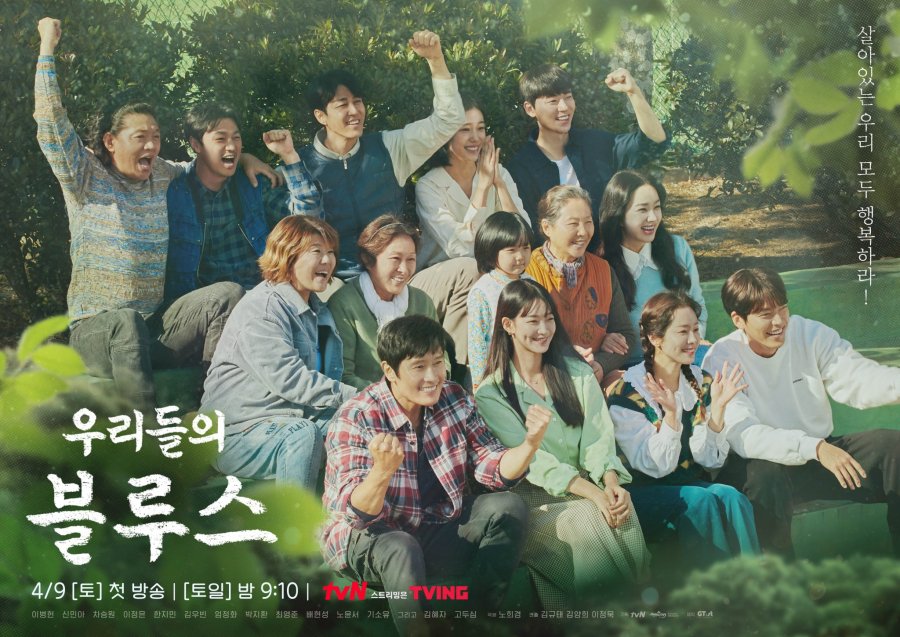 'Our Blues' is a drama that contains support for all life standing at the end, climax, or beginning of life. It is planned to tell the stories of the bitter, sweet, bitter, bitter lives of various characters in an omnibus format against the backdrop of warm and lively Jeju and the cold and rough sea. Writer Noh Hee-kyung and director Kim Gyu-tae, who have shown the best collaboration in 'It's Okay, That's Love' and 'That Winter The Wind Blows', are raising expectations as a work of collaboration.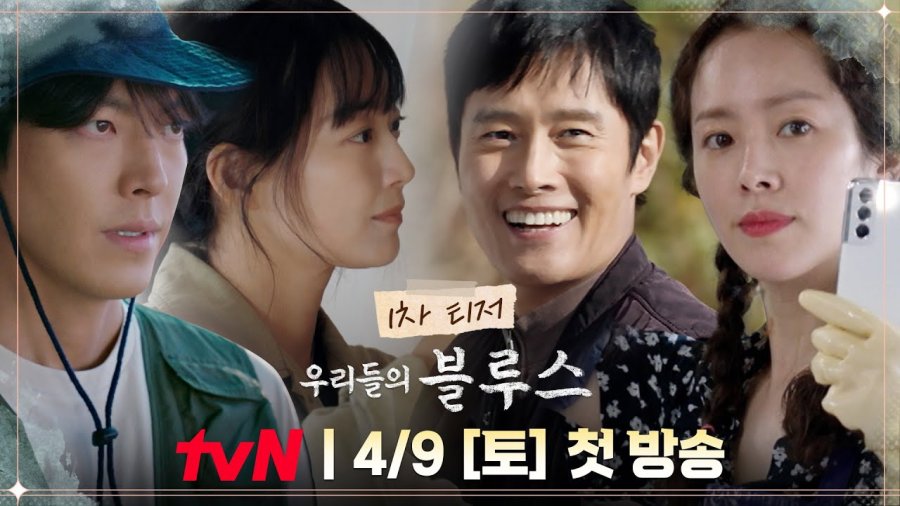 Lee Byung-hun takes on the role of Lee Dong-seok, a truck maker who was born in Jeju. Lee Byung-hun plans to transform into a rough and rough man in a rural village in Jeju.
Shin Min-ah takes on the role of Min Seon-ah, a woman with her story who came to Jeju, and works with Lee Byung-hun.
Cha Seung-won plays Choi Han-soo, who returns to his hometown of Jeju as a perfect city man, and Lee Jung-eun plays Jeong Eun-hee, a stubborn fish shop owner who reunites with his first love. Choi Han-soo, who returns after 30 years.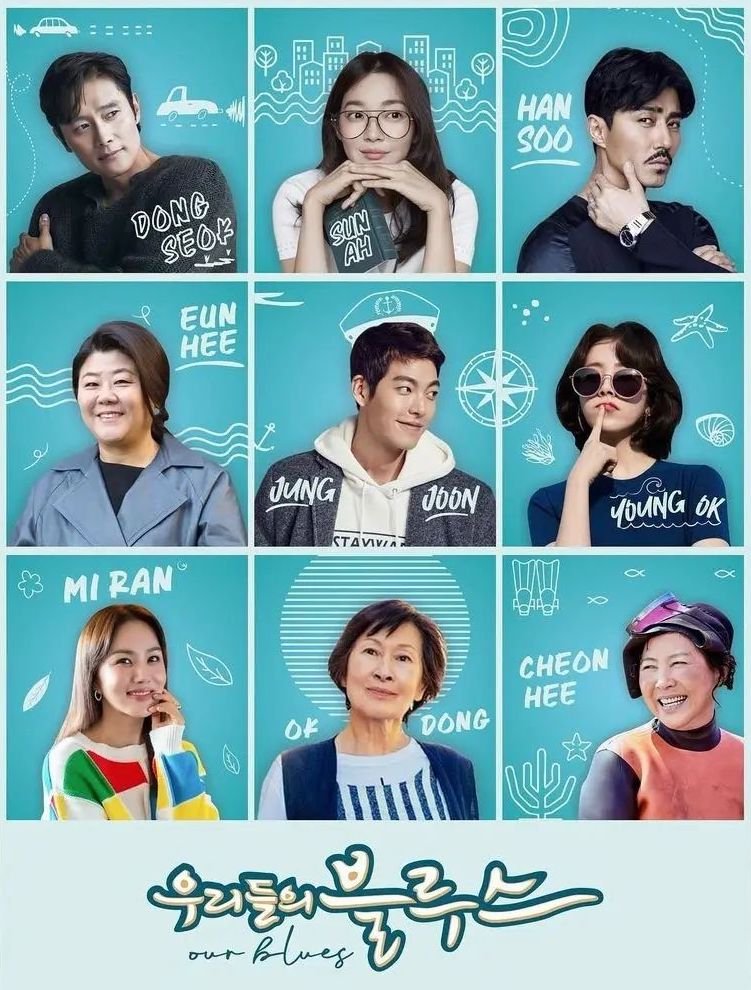 Han Ji-min takes on the role of Lee Young-ok, a first-year baby haenyeo. Lee Young-ok, who came to Jeju from the mainland, is a bright and bubbly woman, but she is followed by many rumors.
Kim Woo-bin takes on the role of Park Jeong-joon, a warm-hearted and clear-headed captain. He is a man who meets Lee Young-ok while looking for a woman who will not leave Jeju and dreams of her and her love.
Uhm Jung-hwa takes on the role of Go Mi-ran, who returns to Jeju, exhausted from the difficult city life.
6. My Liberation Notes
Release Date: Apr 9, 2022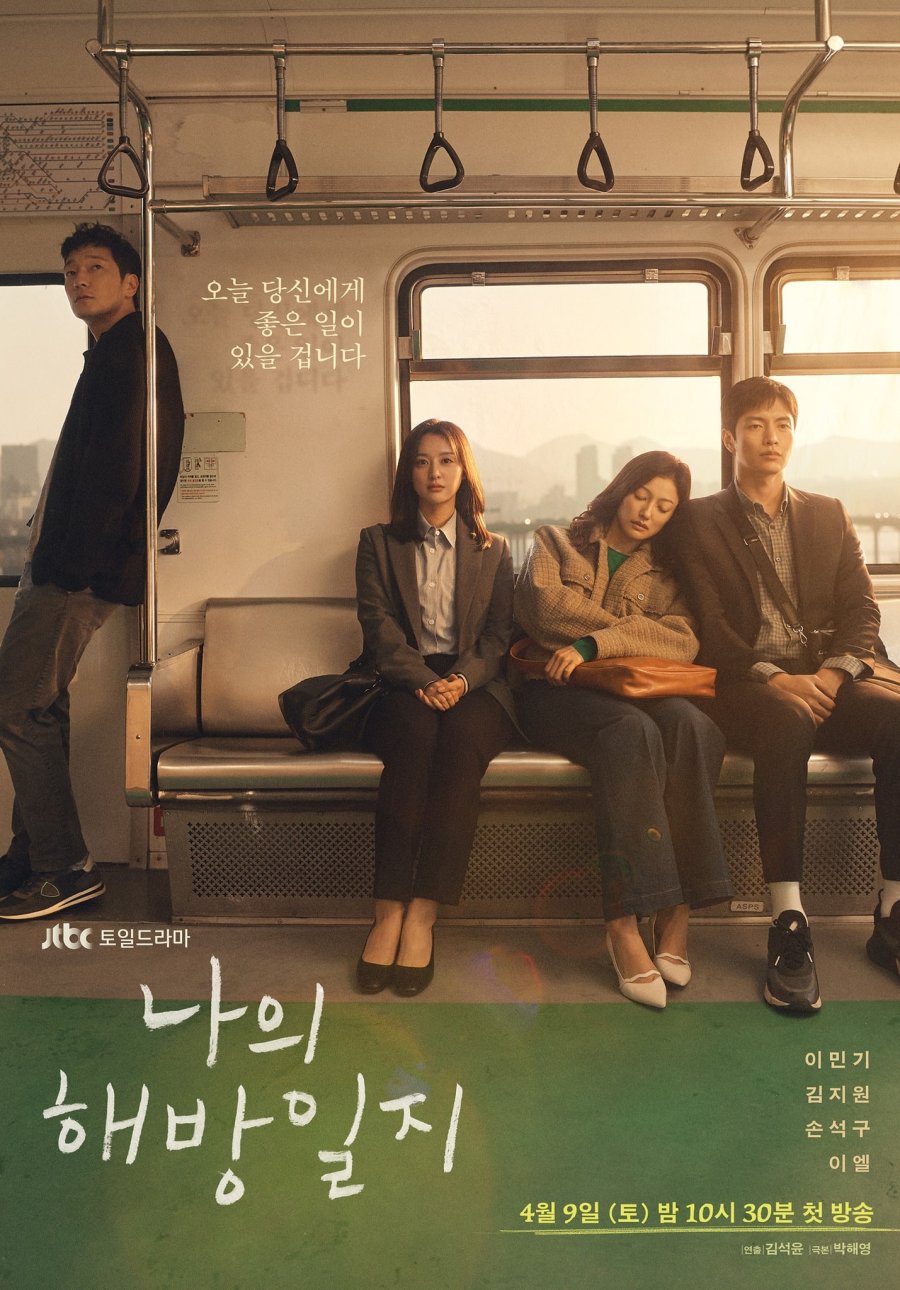 'My Liberation Notes' depicts the unbearably lovely life of three unbearably rustic siblings. A life that has reached its limit, the liberation period of those who are trying to escape from the 'now' even with the prescription of extreme drugs without countermeasures gives sympathy filled with warm laughter. Director Kim Seok-yun, who was loved through the movie 'Detective of Joseon' series and dramas 'The Dazzling' and 'Law School', took charge of directing, and writer Park Hae-young, who received overwhelming support for 'My Mister' and 'Another Oh Hae-young', took on the writing. Attention is focused on what kind of sensation the two 'life work makers', who worked together with 'Old Miss Diary' and 'I live in Cheongdam-dong', will create another sensation.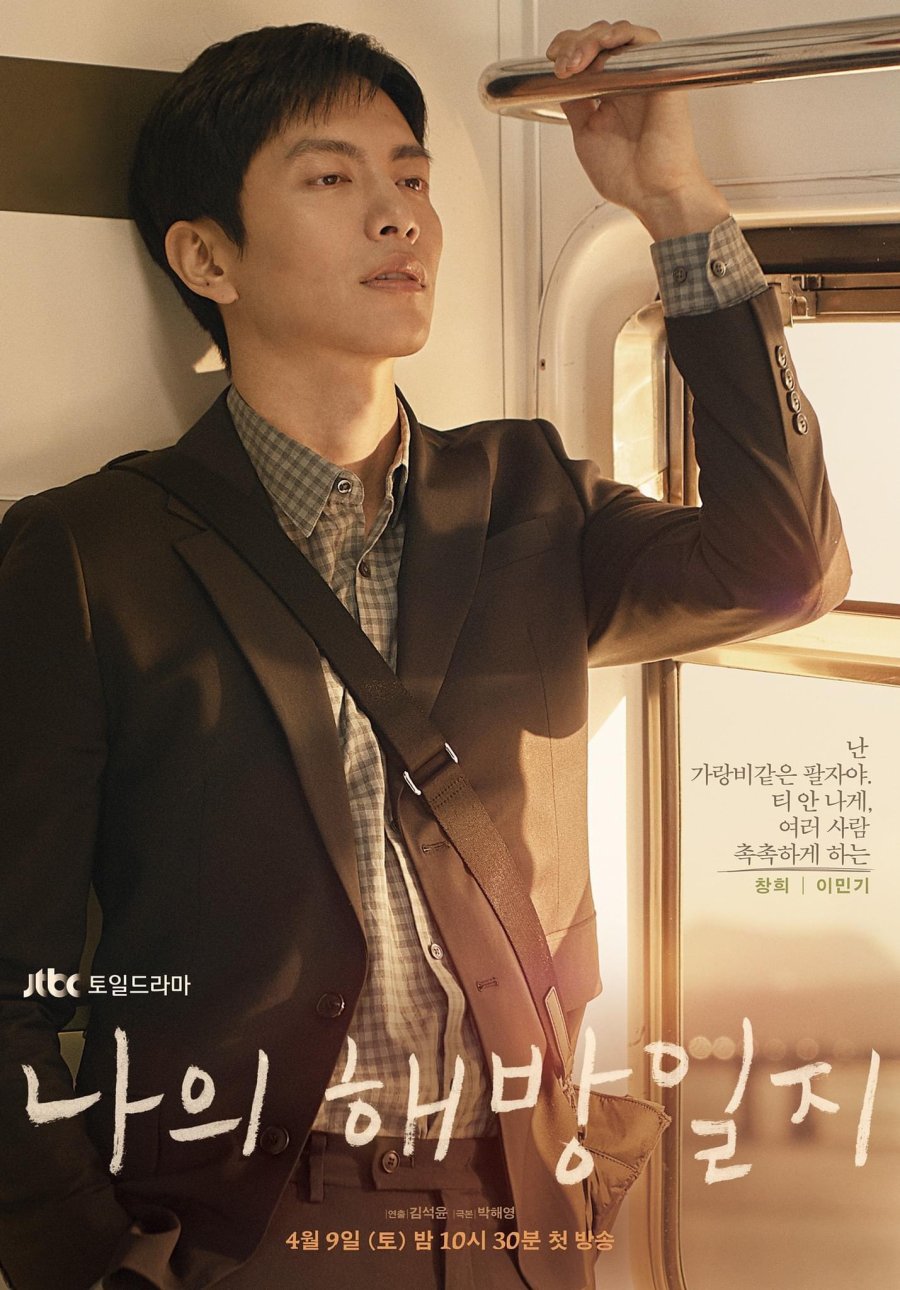 Lee Min-ki, Kim Ji-won, and EL transform into three siblings who spend their hours commuting to work and enduring a boring, ordinary life. First of all, Lee Min-ki shows off realistic acting by disassembling Yeom Chang-hee, a man who dreams of a 'yolk' life. Even though he is neglected a lot in the family, Yeom Chang-hee, who is quick enough to roll his head, is a sensible and honest 'second reality' itself.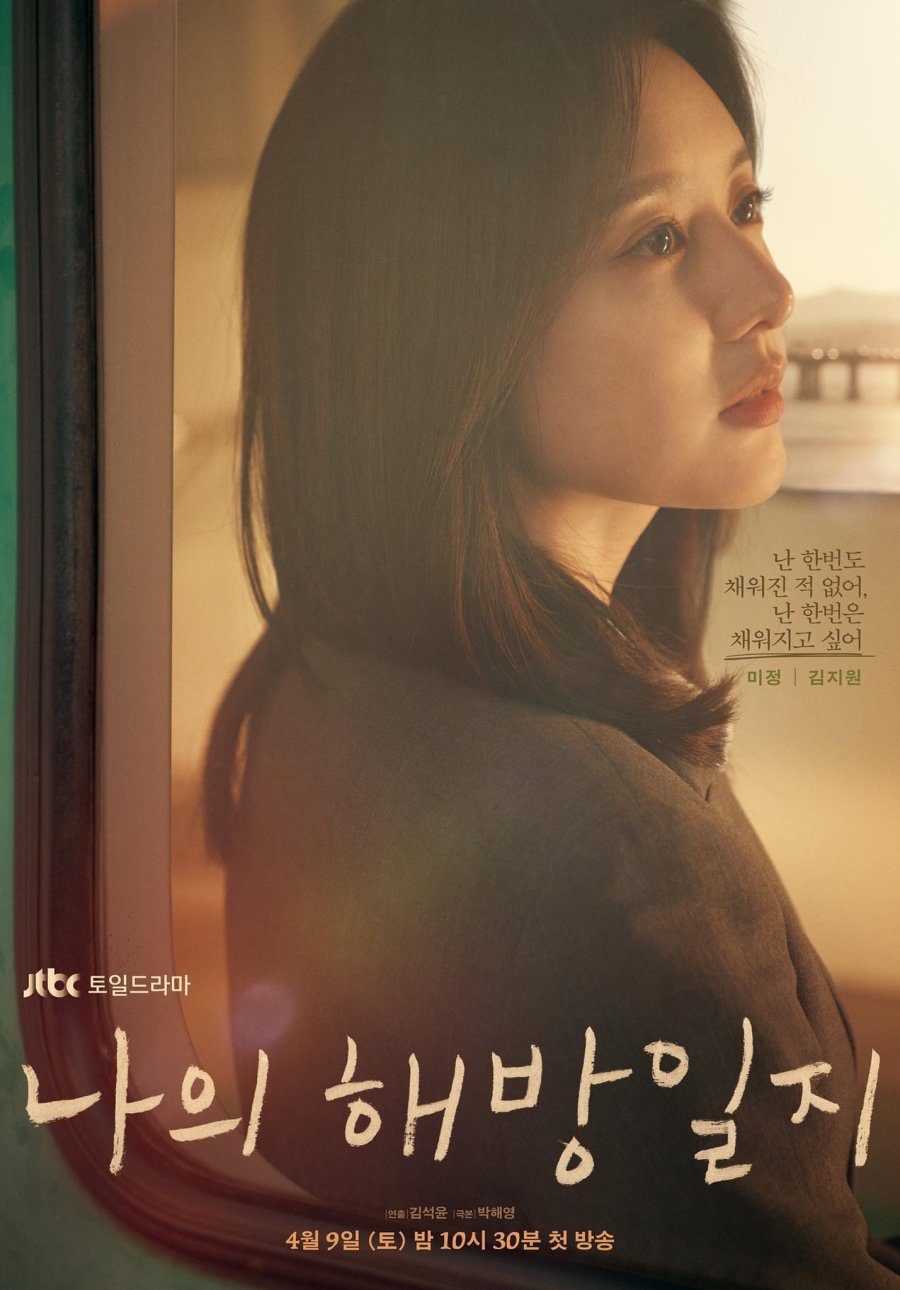 Kim Ji-won transforms into the youngest, Yeom Mi-jeong, who wants to be liberated from her achromatic life and draws a new face for her. Because of her introversion and timidness, every moment of her life feels like a quest. She begins to change in order to be freed from a life that has never been filled.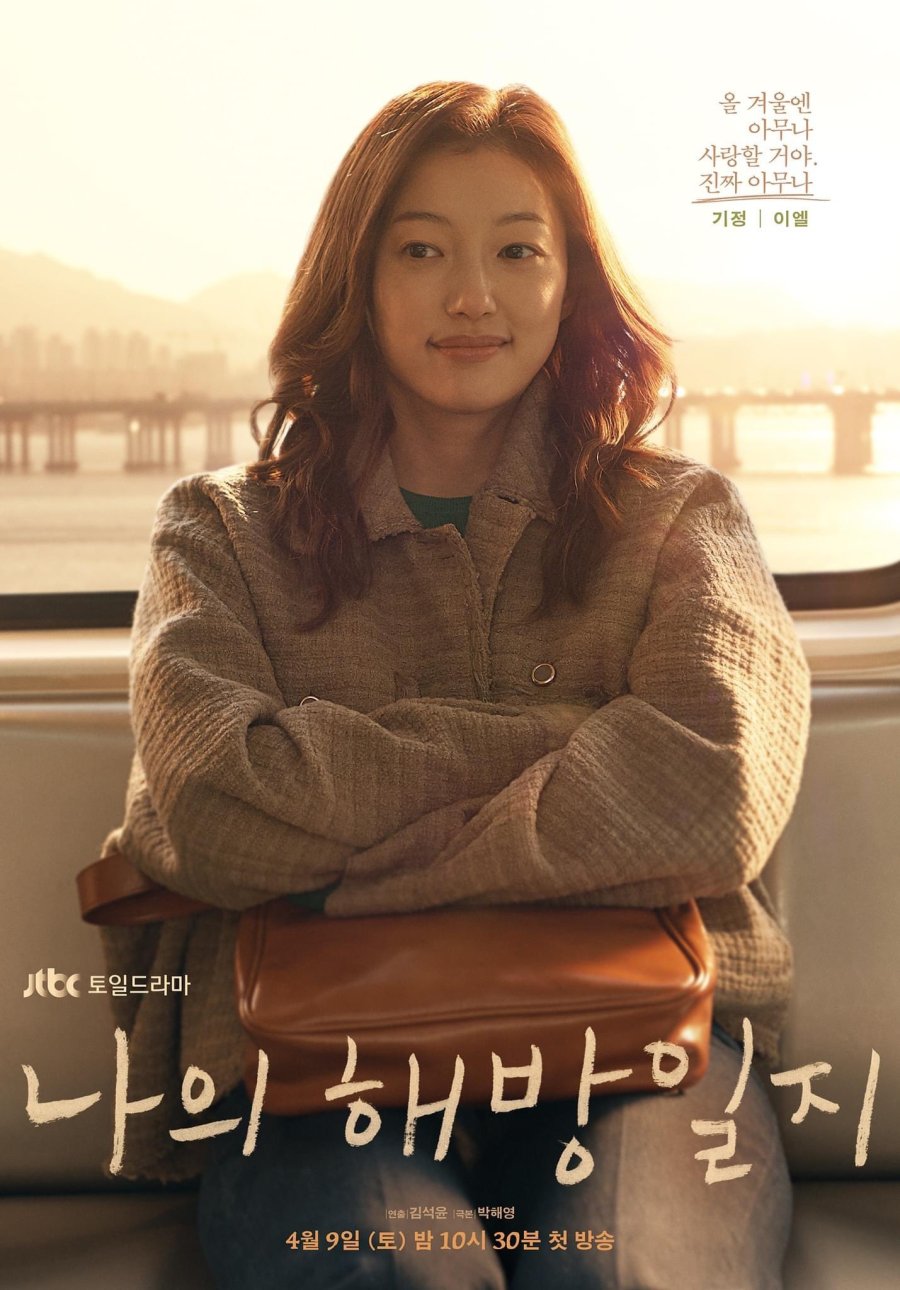 Lee El takes on the role of Yeom Ki-jung, a woman who wants to push away life without love. She thinks she has lost all her youth on the street while commuting to Seoul and is always hungry for love. She is really desperate and promises to hold onto anyone and love him just once for the last time.

Finally, Seok-gu Son plays the role of Mr. Goo, a mysterious stranger who visits the village of three siblings. Goo has more drunk days than normal days, and the smell of unhappiness is deep. If three siblings are in the confines of everyday life, Goo is a person who deviated from the orbit of life. He raises the question of how he will become entangled with his three siblings.
7. A Secret House
Release Date: Apr 11, 2022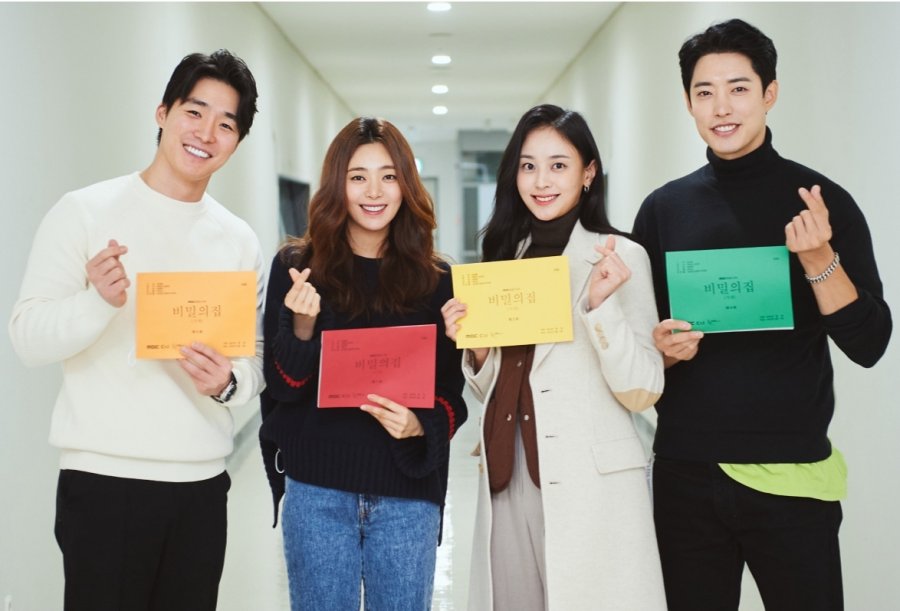 MBC's new daily drama 'A Secret House', which will be aired this spring, is a detailed revenge drama in which a dirt spoon lawyer who follows the traces of his missing mother walks into the secrets surrounding him to fight the world.
A story about quitting being a good boy and chasing evil to the end for the sake of the mother and sister who sacrificed for themselves.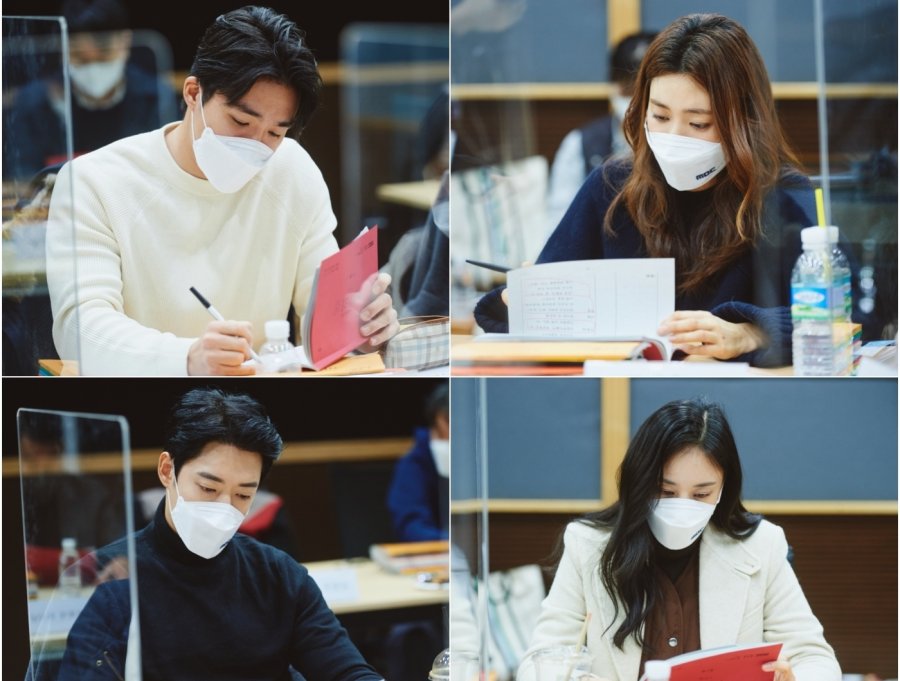 Actor Seo Ha-joon has been cast for the role of 'Woo Ji-hwan', a lawyer who is a dirt spoon who has a secret to hide in the face of family misfortune.
Actress Lee Young-eun confirmed her appearance as Woo Ji-hwan's first love and a bright and warm-hearted surgeon 'Baek Joo-hong'.
8. Love All Play / 493 km For You
Release Date: Apr 20, 2022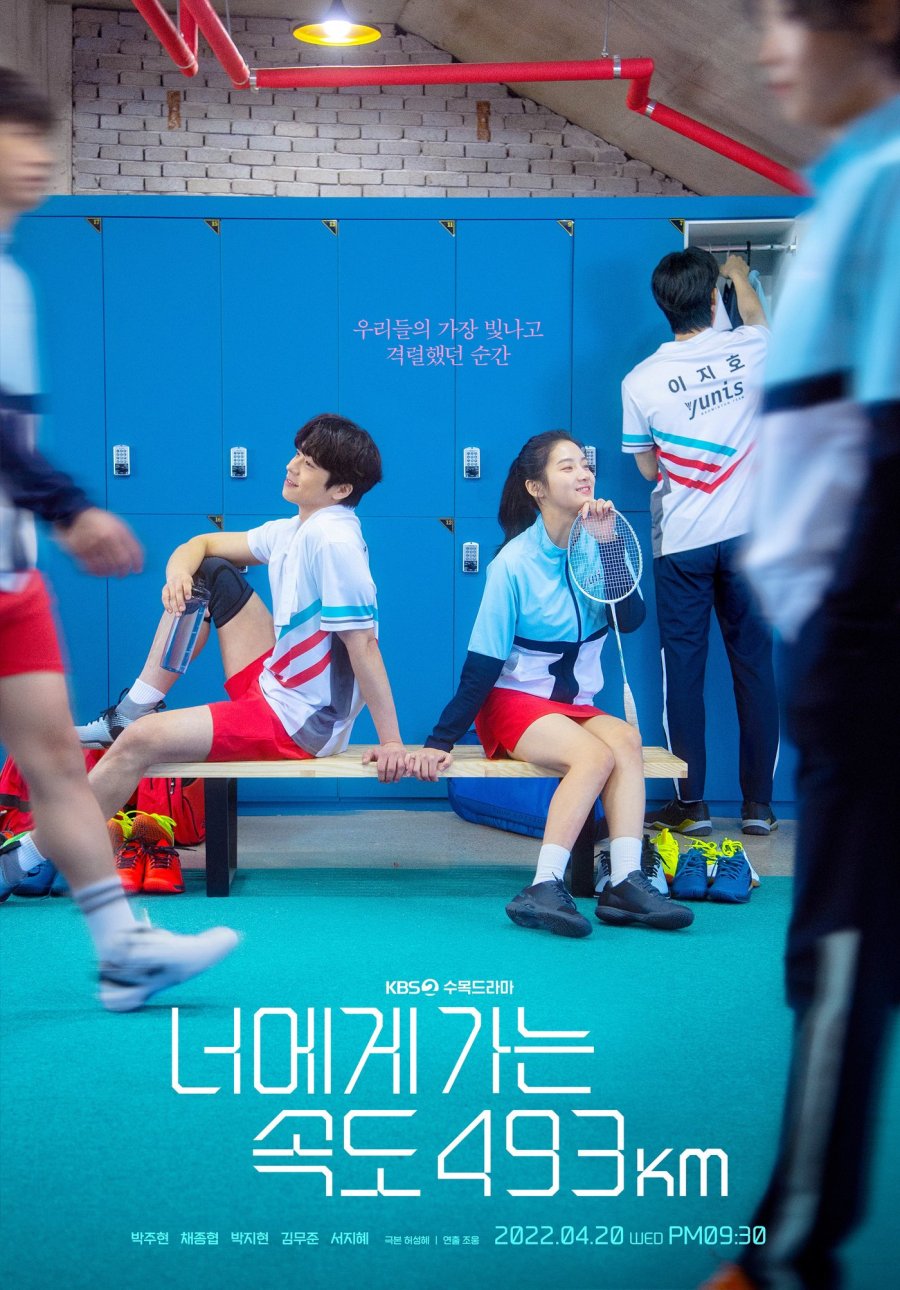 'Love All Play' Park Joo-hyun transforms into a badminton player whose life is all about exercise.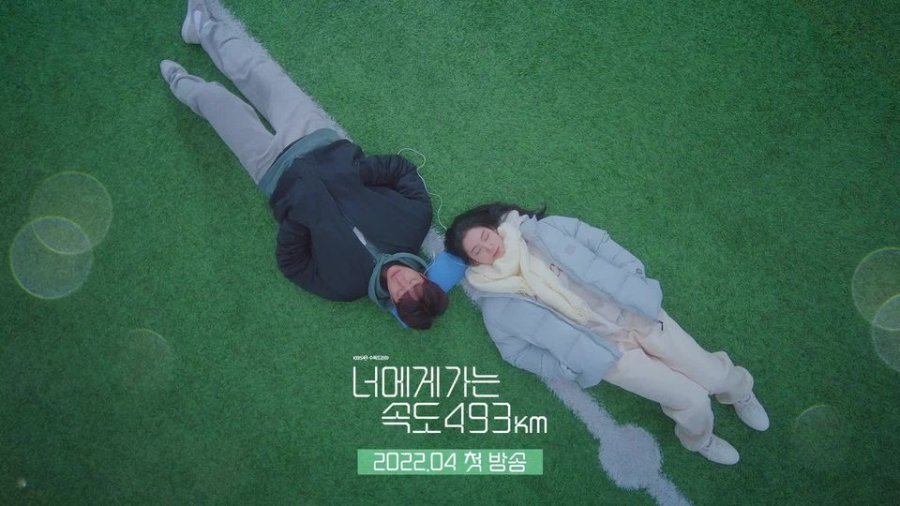 'Love All Play' is a hot sports romance that depicts the passion and affection for badminton of a male and female protagonist who is a mixed doubles group with players from the badminton business team. A refreshing twenty-five, sports-oriented Park Tae-yang (Park Joo-hyun) and an athletic professional Park Tae-joon (Chae Jong-hyeop) in a badminton business team. It is attracting attention by foretelling the hot story of fresh youth.
Park Joo-hyun takes on the role of badminton player Park Tae-yang in 'Love All Play'. Park Taeyang, who was called the 'smash queen' for his intense smash, was highly anticipated as an Olympic prospect. However, she disappeared three years ago due to a bribing scandal and left a question mark.

Park Tae Joon, who naturally wound up in the world of badminton because of his parents' badminton equipment business. Although he had begun to see the sport as work, his passion for badminton is reignited due to a desire to impress a woman.
https://www.youtube.com/watch?v=LCYguHwyt_w
9. Shooting Star
Release Date: Apr 22, 2022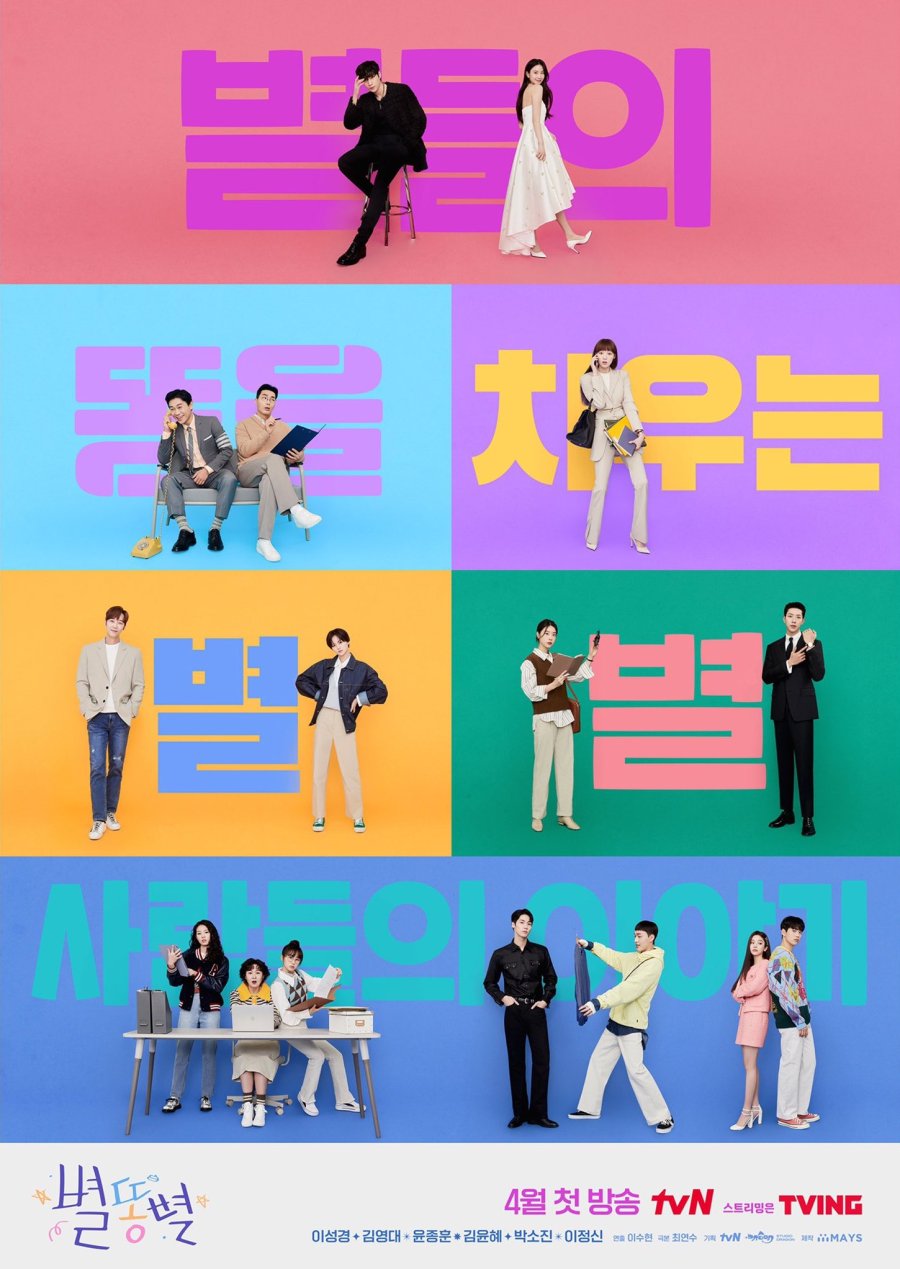 This drama will provide a sense of fun and deep immersion by realistically telling the stories of not only stars, but also managers, public relations teams, and reporters who are at the forefront of the entertainment industry.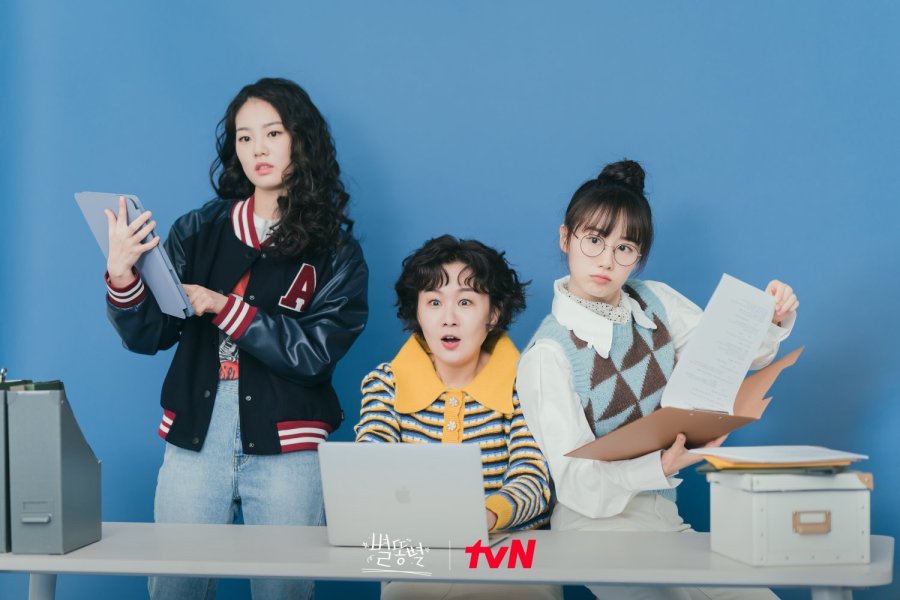 The story talks about the people who work behind the scenes of the entertainment industry, such as PR teams, managers, and reporters, and clean up the messes created by the stars. It tells of Oh Han Byul, the head of the PR team at an entertainment agency, and the flawless top star Gong Tae Sung, who is also her natural enemy. They bicker all the time, but soon also develop feelings for each other.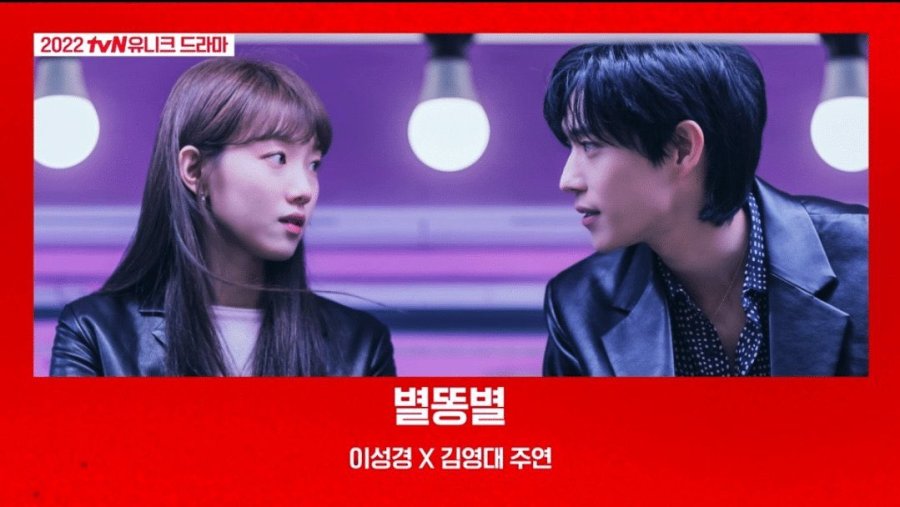 It is known that Kim Young-dae was offered the role of Gong Tae-seong, the top youth star in this drama. Lee Jung-shin will take on the role of a lawyer in charge of entertainment in the play and will start a new transformation.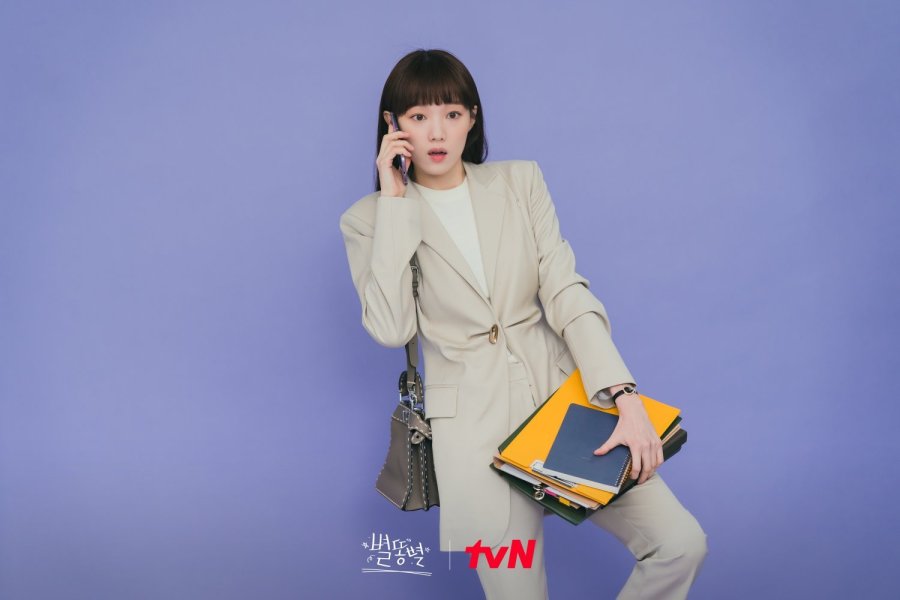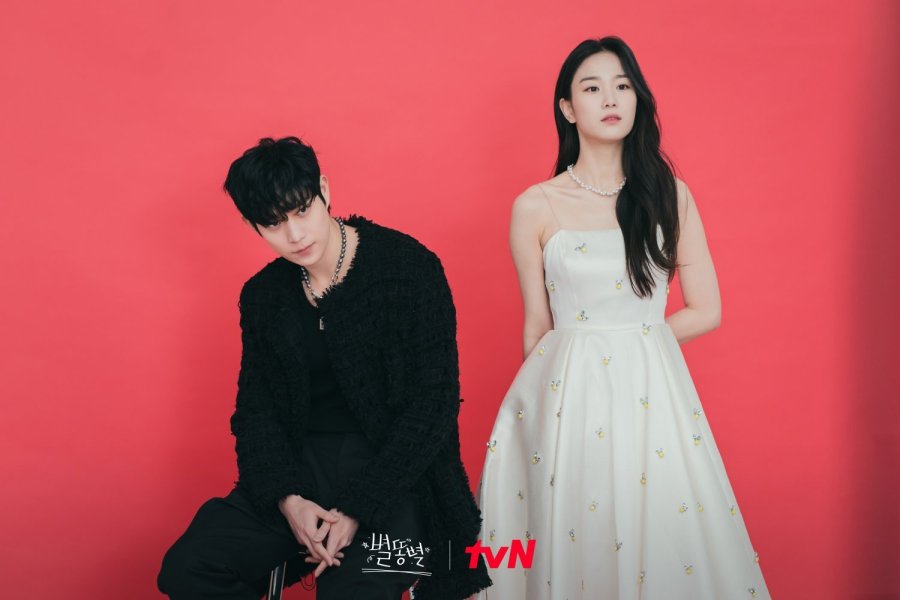 On the other hand, 'shooting star' means 'stars who clean up the poop of stars', and it is a romantic comedy full of love and hatred between Oh Hanbyul, the management and PR team leader at the forefront of star care, and her natural enemy is top star Gong Taeseong.
10. Link: Eat, Love, Die
Release Date: Apr 25, 2022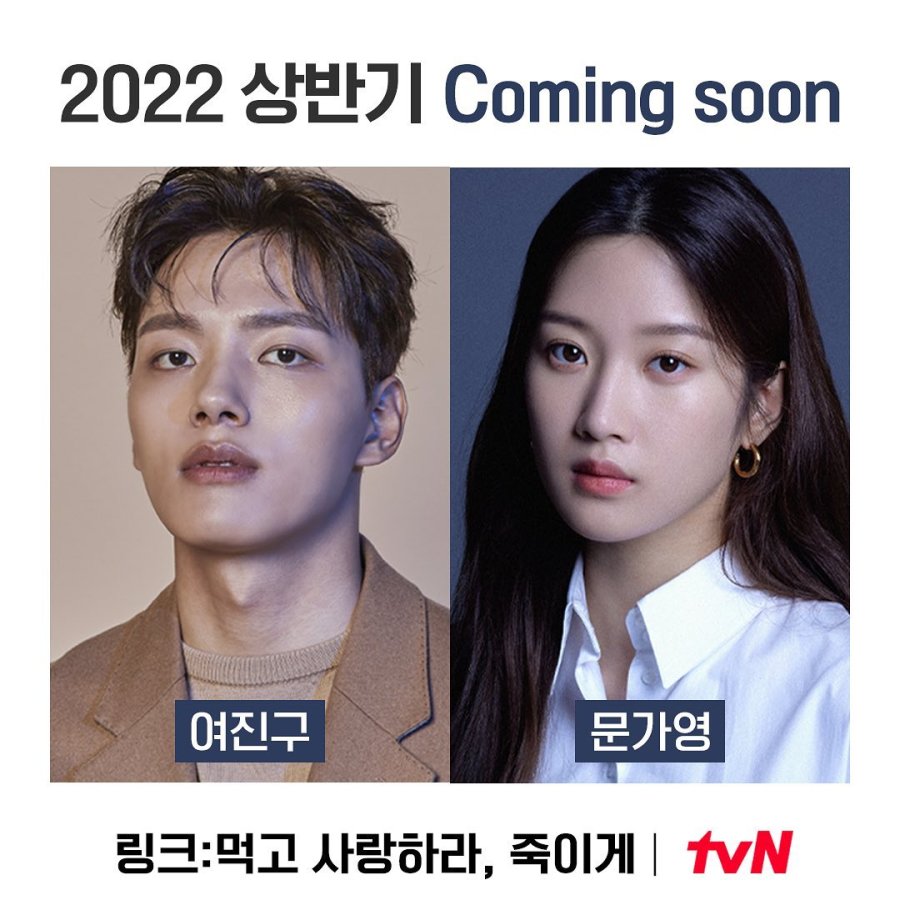 tvN's new drama 'Link: Eat, Love, Die' (directed by Hong Jong-chan, written by Kwon Ki-young, planned studio dragon, produced studio dragon, c-Jes, arc media) suddenly shared the feelings of a woman is a fantasy melodrama and an interesting human mystery drama in which a man who falls in love a girl and feels all her joys, sorrows, and pains together.

In particular, two actors Yeo Jin-goo (as Eun Gye-hoon) and Moon Ga-young (as Noh Da-hyun), who boasted a heavy presence in each work with delicate emotional lines, meet to form a golden lineup.

First of all, Yeo Jin-goo takes on the role of Eun Gye-hoon, a sous chef at a high-end restaurant. A person with not only cooking skills, but also beautiful visuals and a sexy voice. However, someone's emotions suddenly start to invade him. Therefore, It's curious how to express the character Eun Gye-hoon, who has to go through all emotions in an instant.

Moon Ga-young takes on the role of Noh Da-hyun, a job seeker. Noh Da-hyun is a person who believes in the saying that a smile will bring good fortune despite her mother's nagging and bullying by her juniors, she still treats people with a bright smile, but what comes back is not good fortune, but only suffering. Such a salty affair in her life begins to get entangled with a man named Eun Gye-hoon as she commits an irreversible event.
11. Eve
Release Date: Apr 27, 2022

"Eve" is a romance drama dealing with the inside story of a chaebol's 2 trillion won (approximately $1.7 billion) divorce lawsuit that shocks the entire nation.
Lee Ra El, who was born between a genius father and a beautiful mother, goes through an unfortunate family affair and transforms into a woman who is likened to a "dangerous flower" with a fatal charm. She is the woman at the center of the unbelievably expensive divorce lawsuit.
Lee Sang-yeop takes on the role of Seo Eun-pyeong, the youngest member of the National Assembly in the drama. Seo Eun-pyeong is a gifted child from an orphanage who decides to become an absolute powerhouse with great power as he sees the innocent family of Lee Ra El (Seo Ye-ji) being trampled on. In this drama, he is going to show a man's spirit of sacrifice to protect a woman who has completely changed his view of life.
Seo Eun Pyung is a human rights lawyer who gives up everything for love when he meets Lee Ra El.

Han So Ra (Yoo Sun) is the only daughter of powerful politician Han Pan Ro who married into the LJ Group chaebol family. She appears beautiful and confident, but she is actually unstable on the inside and obsessed with remaining young.
12. Youth, Climb the Barrier
Release Date: Apr 30, 2022

'Youth, Climb the Barrier' is a drama that tells the story of a genius girl who is identified as the culprit of a family murder case overnight and a prince who is under a mysterious curse.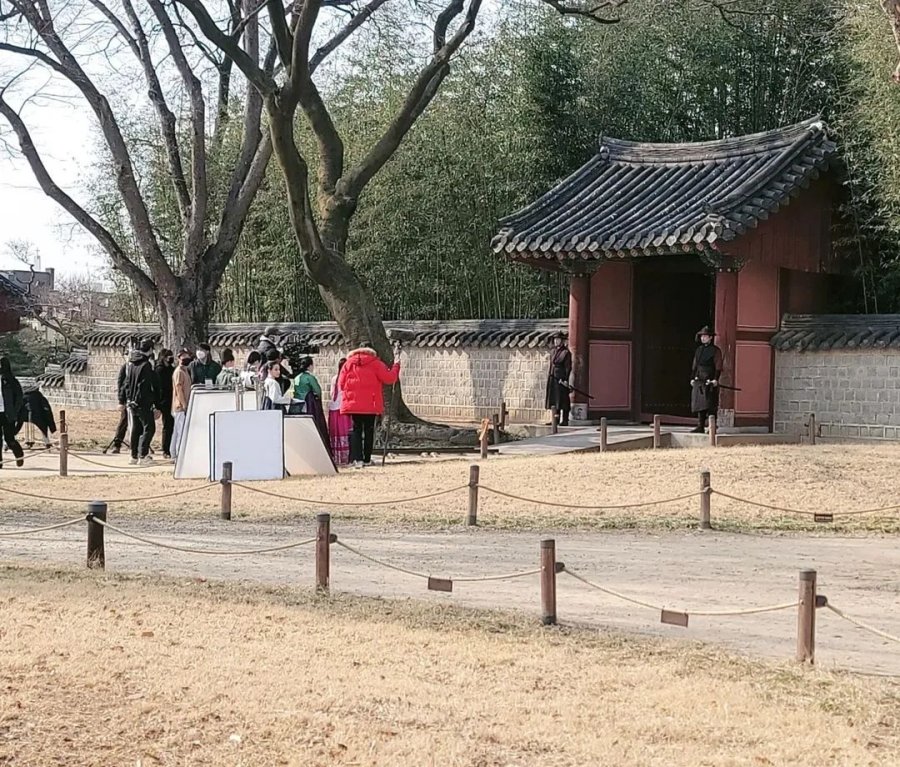 About a prince suffering from a mysterious curse and a woman who is falsely accused of murdering her family members. Their romance develops through the process of the man saving the woman from her false accusation and the woman saving the man from his curse.

Min Jae Yi (Jeon So Nee), a quiet and gentle character. She is engaged to the Second State Councillor's son and studies hard to become a good wife and mother, but her parents and brother are killed four days before she gets married.