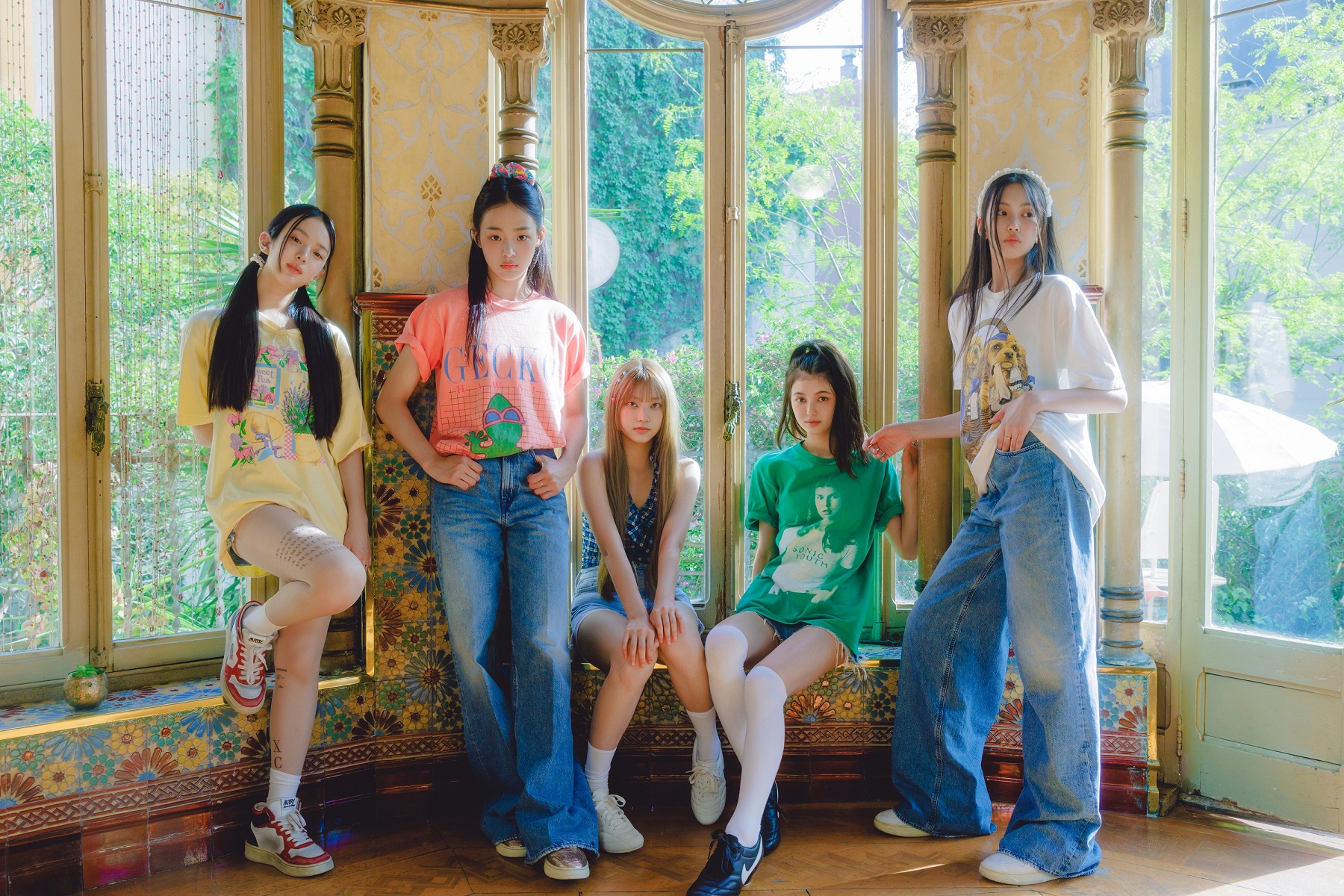 NewJeans is being called out for sexualizing minor singers.
Their song "Cookie" is currently getting slammed by overseas fans. The song is a dance-pop track about their desire to give out cookies they baked for fans to eat. However, the song is being called out on Twitter for the sexual innuendo in its lyrics. As the word 'cookie' is a slang term for an alluring young woman or the female genitalia in English, fans from all over the world expressed their concerns. One user stated, "The lyrics of newjeans' debut song are so creepy and weird? It would've been fine if they were adults but why are they letting minors sing about their cookies and how they taste as if we don't know what cookies are slang for?" Another user chimed in, saying, "The music is awesome, but I cannot take their lyrics. I bet their agency knew what it meant."
Some even criticized, "I know the cookie lyrics for Newjeans seems to be a mistranslation issue, but still, there are fluent English speakers at ADOR and HYBE so WHY did they allow those translations to pass by if they weren't the desired lyrics?" and "The label is making money by making teenagers sing about their cookies. This is sick, and somebody should be held responsible."
Many are saying that ADOR should have been more cautious with their choice of the group's song as the average age of the group's members is only 16. Such criticism is currently leading to the debate over 'the sexualization of teen K-pop idols.'
Source (1)
The post NewJeans' "Cookie" Slammed for Sexualization of Minors appeared first on Eastasiantimes.