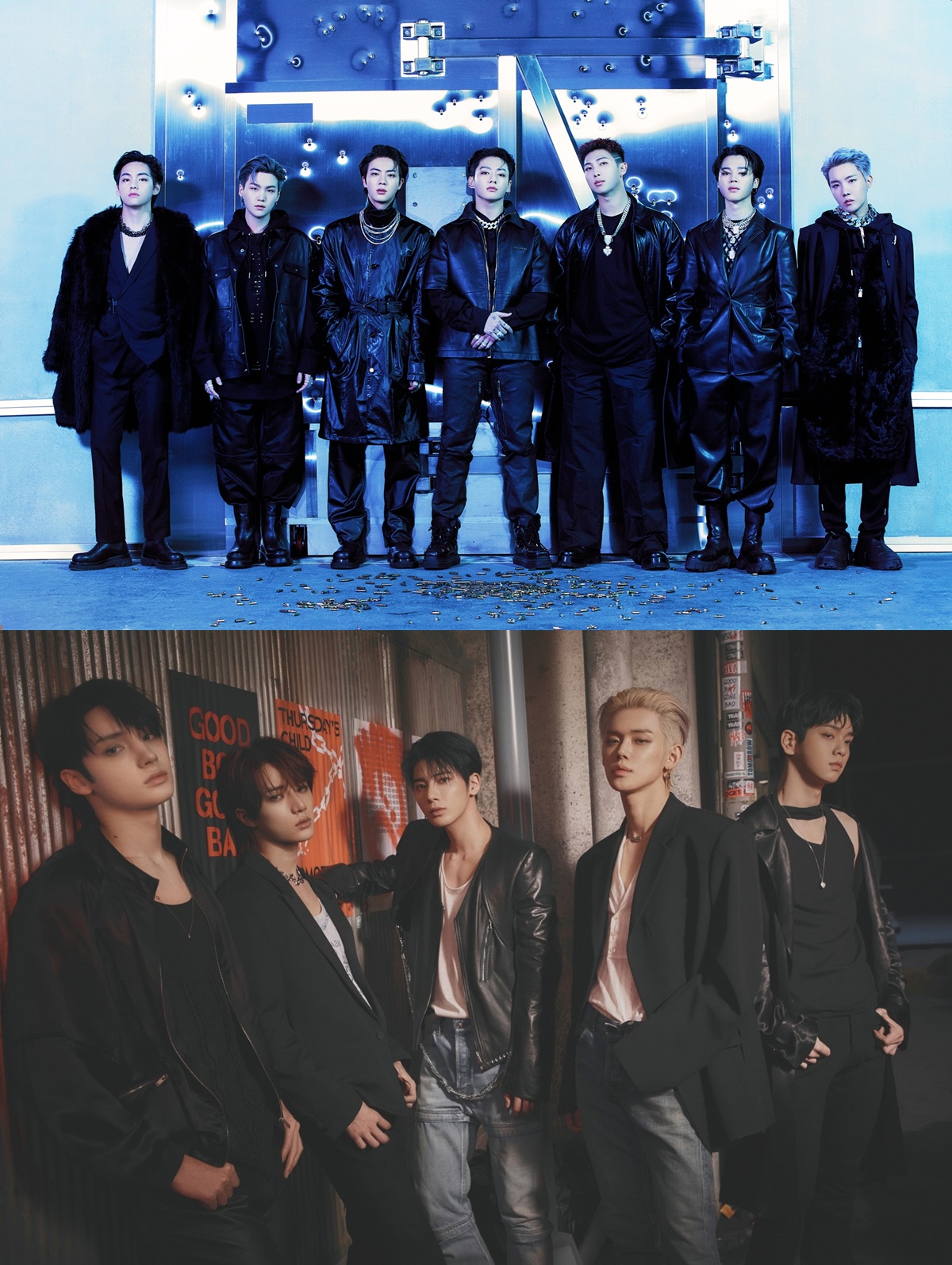 HYBE LABELS JAPAN recently announced that BTS and TXT will be appearing on the 6th episode of &AUDITION – The Howling –.
The announcement is garnering huge attention from global K-pop fans as all members of both groups are set to guest-star on the show.
To be aired on August 13th, the episode will present 15 different trainees and the debut group preparing for the final round to earn the opportunity to debut. All eyes are on the upcoming episode as fans are curious about how BTS and TXT will help them navigate their missions as famous artists leading the K-pop industry.
The audition program has been making headlines for featuring trainees and artists with outstanding vocals and stage presence. The songs from the show have topped Spotify's Viral 50 chart in Japan for eight consecutive weeks from July 27th to August 3rd. Upon the release of its 5th episode on August 6th, the program proved its global popularity as it trended on various social media platforms.
Unlike other audition programs, &AUDITION – The Howling – doesn't go through the process of eliminating certain members or revealing individual rankings of contestants. Based on the &Balls results, the participants are notified of their entry or fall to the final round.
&AUDITION – The Howling – airs every Saturday on HYBE LABEL's official Youtube channel and Hulu in Japan.
Source (1)
The post BTS and TXT to Appear Together on a Global Boy Group Debut Project Hosted by HYBE LABELS JAPAN appeared first on Eastasiantimes.